LIGHT OF JESUS PASTORAL CARE CENTER PART 5 Wounded Healer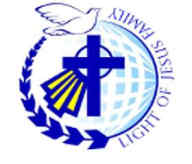 "YOUR wounds can heal other people's wounds."
Sis. Veron read the message in a flyer inserted in the bulletin of The Feast, the faith gathering of the Light of Jesus (LOJ) Family. And finally, she realized the reason for her long battle in life where yes, she's been wounded.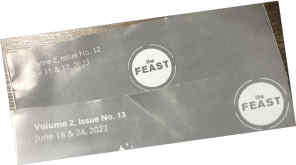 Sis. Veron is one of the carers of the LOJ Pastoral Care Center, starting in 2013. Before she came to Pastoral Care, a series of life challenges rendered her troubled, confused. For her privacy and the privacy of the people she cares for, we are not going into details of her ordeal. Suffice it to say that she languished in depression for close to four years.
In 2017, while scrolling down the Internet, Sis. Veron chanced upon the site of LOJ and The Feast. That year, she joined our LOJ Family.
Feasters warmly welcomed her, cared for her, and she felt so loved. The Feast talks led her to an intense spiritual awakening. And she wondered what was God's purpose for His grace.
God clearly let her know one year after. In 2018, she found the flyer inserted in The Feast bulletin with the message:
"Your wounds can heal other people's wounds." How can that be?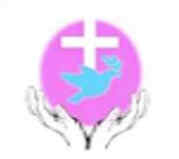 In LOJ, she eventually learned about our Pastoral Care Center which ministers to the emotionally wounded. She learned that the Pastoral Care Center provides psycho- spiritual support through live (face-to-face) or virtual sessions (audio calls). Thus, servant leaders are called not simply as counsellors but as carers.
Sis. Veron then realized God's direction for her: to be a carer for the emotionally wounded. The wound, the pain she herself suffered.   She promptly applied to be a carer. She was accepted and she started training for the post the same year, in 2018.
Sis. Veron has ministered to people who come to the Pastoral Care Center seeking help. Here, they find someone who's been wounded like them, who well felt their pain, so knew how to lead them to healing. Yes, here, truly caring for them is a wounded healer.
But in the process of caring for others, Sis. Veron herself has reached the balance she needs in her daily life. She's grateful that she's able to help one person at a time.
Need to talk? Here are links with the LOJ Pastoral Care Center:
#LOJPastoralCare #FeastMercyMinistries #OnlineCareSession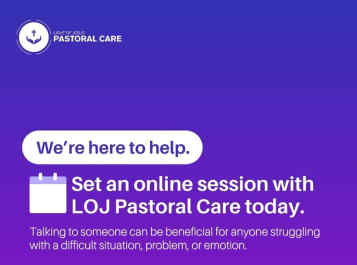 Published by THE FEAST MERCY MINSTRY (July 30, 2023)