Valentine Love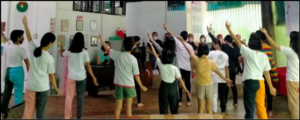 VALENTINE connotes romantic love. But for Jeremiah 33:6-7 Foundation, Valentine Love means God's Timeless Love.
Jeremiah provides shelter for minor girls, particularly victims of sexual abuse.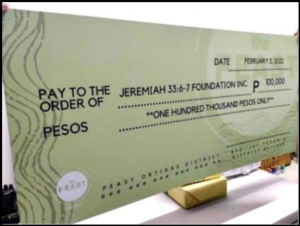 As February, the Hearts Month approached, the Foundation received gifts for our beneficiaries.
Feast Ortigas District gave a check dated February 5, 2022, amounting to P100,000.00.
On February 14, as we celebrated Valentine's Day, we received food from Sis. Poleng Hernandez, one of our regular sponsors.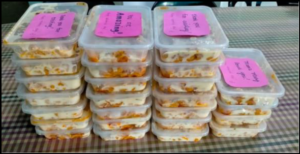 On February 15, Sis. Joie Cabrillas, Jeremiah Board member, brought to the shelter
Bible copies and toiletries donated by Feast Valle Verde.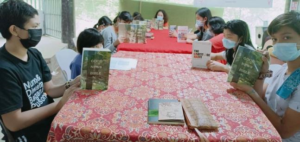 Yes, Valentine or not, it's all about God's Limitless, Endless Love, fulfilling God's Promise to Judah and Israel, and the rest of us, on which our Foundation has been anchored:
6 Behold, I will bring to it health and healing, and I will heal them and reveal to them abundance of prosperity and security. 7 I will restore the fortunes of Judah and the fortunes of Israel, and rebuild them as they were at first.
–Jeremiah 33:6-7 English Standard Version