The Feast Bayanihan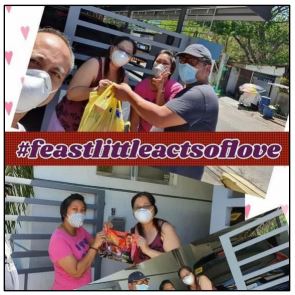 WE continue our series on Feasts generously reaching out to our Mercy Ministries beneficiaries.
Here, we share Bro. Bo Sanchez's Instagram post on the Feast Little Acts of Love, the Mercy Ministry established by our Feasts– long before we heard about the "Community Pantry".
As we see, and hear, and view on mainstream, online, social media, and going viral on the entire world wide web, the recent Community Pantry was
first acclaimed as a welcome manifestation of our Filipino bayanihan spirit.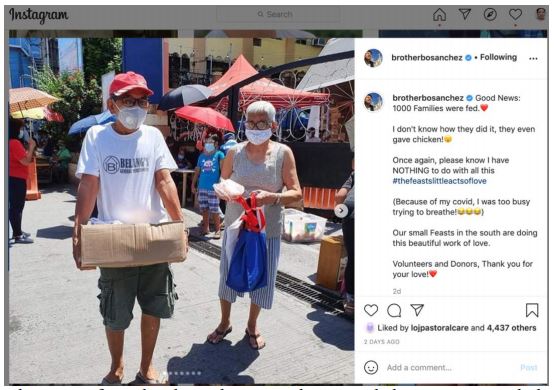 Bayanihan stems from the phrase being in a bayan, or belonging to or with the nation—our custom of helping each other. Specially to reach out to those going
hungry since the onslaught of the Coronavirus Disease Pandemic and the subsequent Quarantine that has paralyzed our entire economy.
But then, as we also now see, and hear, and view on all platforms, bayanihan has turned into bangayan—noisy conflict as Community Pantry has been laced with political undertones. Government, of course, has defended itself, pointing out that amid the humongous, formidable crisis, it has been doing the best it can to ease the ill effects of this menace.
Whatever, our Feasts have continued their Little Acts of Love—definitely with no other motive but to be Jesus to those who need Him most in these trying times.
Here, we share Bro. Bo's posts commending the efforts of our Feasts…