GRACE TO BE BORN Part 2
The Best of May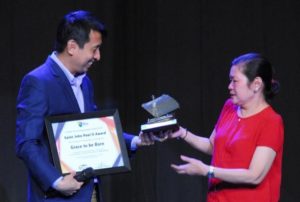 LAST week, The Feast Family featured Grace To Be Born to celebrate its 13th Founding Anniversary this May — May 8, 2022, to be exact.
We celebrated Grace To Be Born's Anniversary with reminisc es on its blessing shared by Grace's Executive Director Ester Palacio. At right, she presents to our founder, Bro. Bo Sanchez, the Saint John Paul II Award, a special grant of the Catholic New Evangelization Award — "in recognition of Grace's active service in the promotion, celebration, and defense of family and life."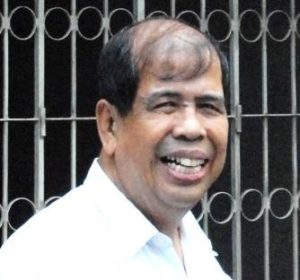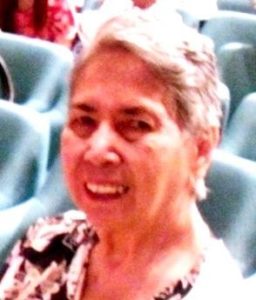 May is a big month for Grace To Be Born. Back in 2009, one day at The Feast, our Light of Jesus Family faith gathering, Bro. Bo preached on the ill -effects of abortion. Touched by the talk, Bro. Rey Ortega (left), a devoted LOJ member, recommended to Bro. Bo to put up a foundation to take care of unwed pregnant women in crisis, so that they would not resort to abortion.
And, as God would have it, they were able to set up a meeting with key supporters on May 8, 2009—which happened to be the birthday of Bro. Bo's mother, Sis. Pilar Sanchez (right), a staunch supporter of Grace.
May happened to be also a big day for Bro. Rey — his birthday happened to be on May 18. He is already with the Lord in Heaven, but surely, he is rejoicing that Grace continues to flourish to this day. Birthday Joy, Bro. Rey!
Challenge
Yes, Grace To Be Born has been blessed with kind supporters.
But the mission of Grace never gets done. A major challenge is hardly funds for its day-to-day operations and material needs.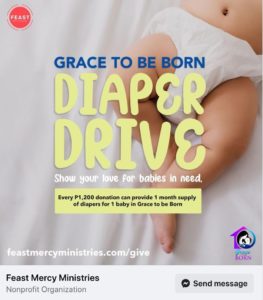 Just recently, Grace To Be Born posted on its Facebook page a campaign for diapers for the babies:
ON paydays, we pay it forward.
Grace to Be Born, an orphanage and halfway home for pregnant women in crisis needs your help.
Right now, we are serving 28 babies in the shelter, plus 5 more on the way! The average expense for baby diapers alone sums up to Php 33,800 monthly. It means that we are spending around Php 1,200.00 on diapers for every baby each month.
Would you help us raise funds for the babies in Grace To Be Born?  For only P1,200.00, you get to support 1 baby's 1 month diaper supply.
You may also send actual diapers!
Any way you wish to help is absolutely welcome!
To give, visit: https://bit.ly/FMMDiaperDriveforGTBB To donate actual diapers, please message us for details.
Thank you in advance for your generosity.
#PaydayPayItForward #Payitforward #CycleofGenerosity #MercyMinistries n behalf of our Grace mothers and babies, we deeply thank you!
For sure, God will return to you your generosity a hundredfold —as promised in Luke 6:38 NLT:
Give, and you will receive. Your gift will return to you in full —pressed down, shaken together to make room for more, running over, and poured into your lap. The amount you give will determine the amount you get back. [a]"