LIGHT OF JESUS PRISON MINISTRY YEAR 29
Quarantine! Lockdown!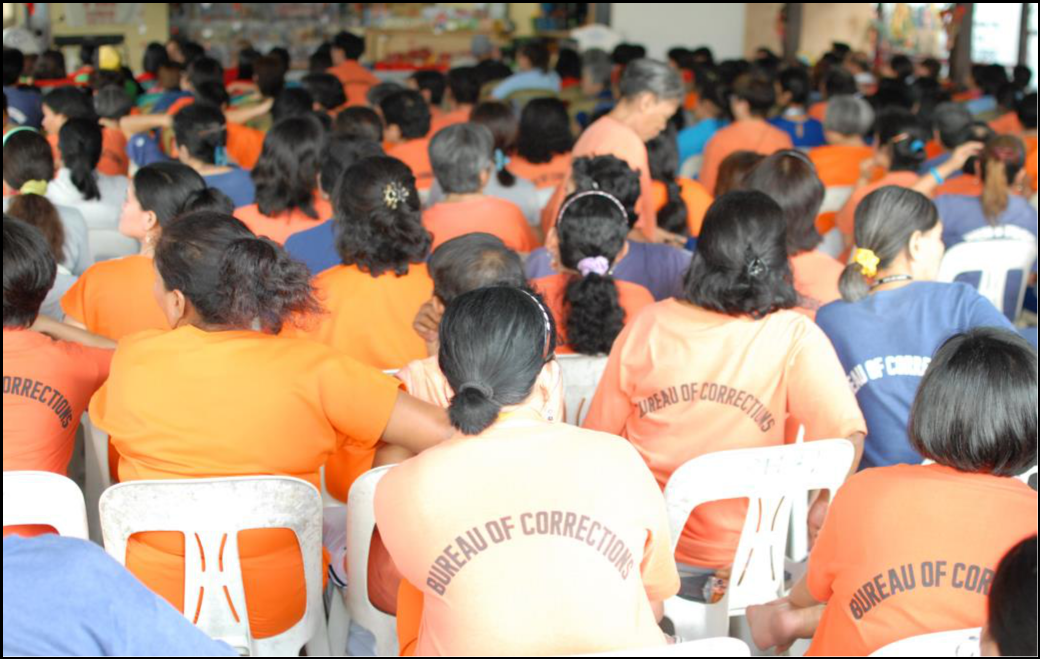 THIS month, January 2022, our Light of Jesus Prison Ministry serving the Correctional Institution for Women (CIW) marks its 29th Founding Anniversary.
With the Coronavirus Pandemic still ongoing, CIW follows Quarantine protocols, if not totally in Lockdown, limiting, if not altogether banning visits in the CIW. So, we could not cover the anniversary event.
So, here, we honor the Light of Jesus Prison Ministry by re-posting our story in The Feast Family April 2, 2020 issue.
Giving Dignity to Women in a Looong Quarantine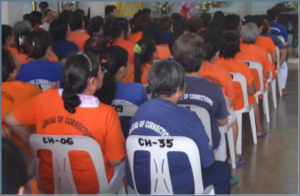 PRISON! With the ongoing Coronavirus Community Quarantine—Enhanced, Extreme, or both— in many parts of the world, we do know now how it feels to be incarcerated.
To arrest the spread of this horrible virus, the government ordered us to stay home for an entire month— March 15 to April 14, 2020 (which has extended to 2021 and up to this writing!)
And not a few are crying out disappointment, desperation, distress— to the point that this imprisonment seems to be a worse curse than the virus itself.
If we're feeling utter despair over this ordeal, it is then timely that we visit the Correctional Institution for Women (CIW) in Mandaluyong City, Metro Manila.
For our Quarantine is absolutely nothing compared with time served in prison.
Operated by the Bureau of Corrections, CIW was established on February 14, 1931, to be a prison for women who used to be held at the Old Bilibid Prison.
In the '90s, the Light of Jesus Family organized the LOJ Prison Ministry led by Bro. Roy Pasimio in light of the promise in Matthew 25:31-46 where our
Lord Jesus enumerated ways that one may enter His Kingdom:
"Come you blessed of My Father, inherit the kingdom prepared for you from the foundation of the world: for I was hungry and you gave Me food; I was thirsty and you gave me drink; I was a stranger and you took Me in; I was naked and you clothed me; I was sick and you visited Me; I was in prison and you came to me."
And the Lord added that if we do these to the least of our brethren, we would have done them for Him.
And so, members of our LOJ Prison Ministry have been going to prisons since 1993 to conduct prayer meetings, nourishing the participants with soul-invigorating Worship, life-changing talks on God's Word, and much-needed pastoral care— all giving them hope of a new life of dignity once they have served their time.
Inspiration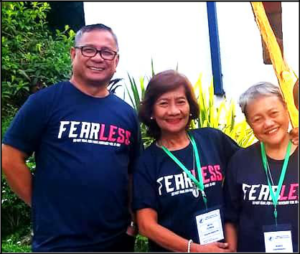 Today, Bro. Hermie Morelos (extreme left), is now the head of our LOJ Mercy Ministries which include the LOJ Prison Ministry for whom he recently led a retreat for the servant leaders centering on the theme Fearless.
Fearless, indeed, are our servant leaders as they endeavor to give hope for our beneficiaries. Such as our two model beneficiaries cum leaders—
Sis. Babes Zambrano (left) and Sis. Beth Corral (center), both of whom served time at the Correctional Institution for Women (CIW) for some offense but undaunted, they have moved on, their trial turning out to be a blessing in disguise for them and the people they now inspire.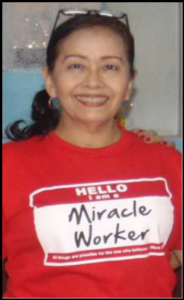 Babes held LOJ prayer meetings in CIW.
Beth joined the prayer meetings held by the LOJ Prison Ministry and eventually experienced spiritual renewal.
Babes and Beth continue to support the Ministry.
Babes serves as adviser of the LOJ Prison Ministry, while Beth serves as assistant Prison Ministry head.
Babes and Beth are serving as well in other LOJ Ministries— Babes as spiritual adviser of our Anawim Home for Abandoned Elderly, and Beth, who once served as staff at the Lighthouse, the headquarters of our Light of Jesus Family, now serves in the Intercessory Ministry and as moderator-lector at the Taytay, Rizal, branch of The Feast, our weekly faith gathering.
Sis. Miriam Reyna (right) took over as head of the Prison Ministry. She also serves at the Feast Makati Legaspi as connector in the Warmth Ministry as well as in the Pastoral Care/Pray-Over Ministry.
Recently, Bro. Jon Escoto took over as head of the Prison Ministry.
Merry Love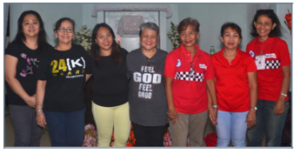 A much-awaited festivity mounted by our LOJ Prison Ministry is the Christmas-Valentine Party. Since CIW is busy with Yuletide events in December up to January, the LOJ Prison Ministry has been celebrating Christmas in February, making the event a Merry-Love festivity.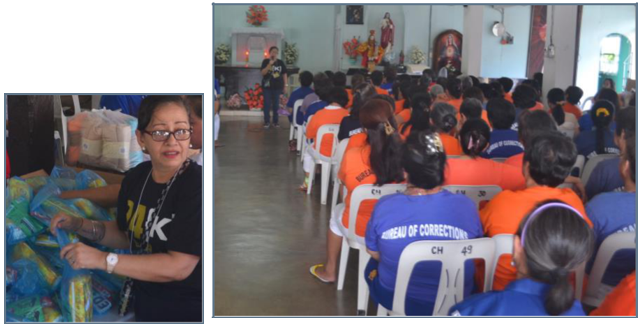 FLASHBACK, from top: LOJ Prison Ministry 2017 Christmas-Valentine Party– as
T-shirt of Sis Babes says, the Ministry members "feeling God and feeling good"; Sis. Miriam giving soul-nourishing talk and distributing gifts.
2020 CHRISTMAS-VALENTINE. LOJ Prison Ministry members gesture what it is all about…It's all about Love… God's Unconditional Love for His people, especially those isolated, imprisoned, quarantined even… Photos by Dave Apalla
If the Son sets you free, you will be freed indeed. — John 8:36