HE CARES MISSION PART 6 Promises Unlimited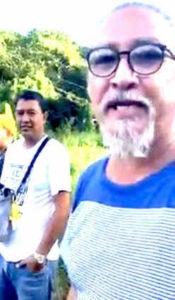 STANDING side by side with He Cares Mission founder Bro. Joe Dean Sola is Bro. Melvin Magno serving at the He Cares Promised Land, a 5.3-hectare property in San Rafael, Bulacan.
He Cares named the property as the Promised Land based on the Biblical story of Abraham. Because of Abraham's steadfast faith in God, God honored him by blessing him to become the father of the Israelite nation. And God promised He would grant Abraham land for his descendants. This land would be Canaan, located in the territory of the Southern Levant — historically, the region along the eastern Mediterranean shores– which is now known to include modern-day Israel.
By His amazing grace, God also gave He Cares Mission its own Promised Land through donations from the ministry's supporters. He Cares is now developing the property into a farmland to provide food, livelihood training, and shelter for its beneficiaries—the street children gathered by Bro. Joe Dean to give them a chance to a new, good life.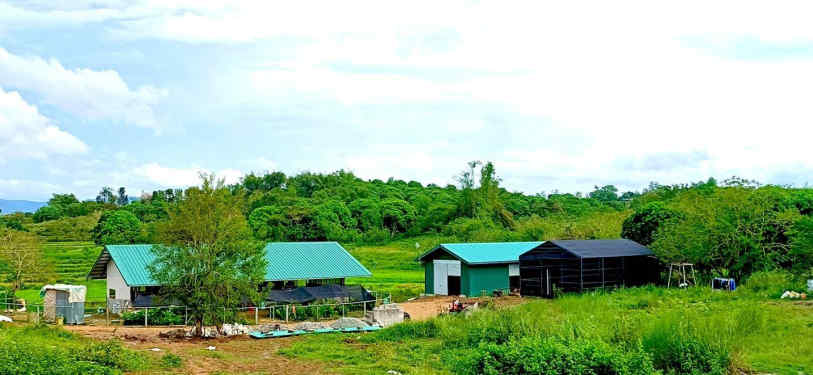 Limitless Abundance
We have a God of Limitless Abundance. So, His promise is not limited to just granting He Cares this land. For we see that His promise includes sustaining the farmland.
And He fulfills His promise by touching donors to continue providing the Promised Land's basic needs. And calling volunteer professionals to share their expertise for proper development of the farmland.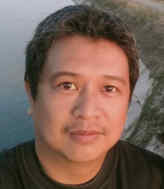 Like Melvin Magno. Melvin is a civil engineer, earning his degree from the Central Luzon State University in Muñoz, Nueva Ecija.
He worked as civil engineer at Metric Construction Corporation Inc. (MCCI).
He also manages his own company, Tiara Anoui Psalm Construction and Engineering Services.
Divine Design
Melvin found out about our Light of Jesus Family through a friend, Gina Asor, in 2018. By 2019, he was already serving as lay minister at The Feast, our Sunday prayer gathering at the Philippine International Convention Center (PICC).
Now, by Divine Design, He Cares children happened to participate in Feast PICC's Christmas program in 2019. After their presentation, the host announced that He Cares is calling for a volunteer to help in the technical operations in the Promised Land. And who happened to be in the audience hearing the announcement? A civil engineer who knows everything about technical stuff: Melvin Magno. Without missing a beat, Melvin answered the call.
Melvin first served as volunteer technical consultant for two years.
Then, in 2021, he decided to serve as full-time missionary– as farm manager of He Cares Mission's Promised Land.
As farm manager, Melvin leads construction operations, serving side by side with Bro. Joe Dean. He also monitors development of farm animals.
Melvin is grateful he has found He Cares.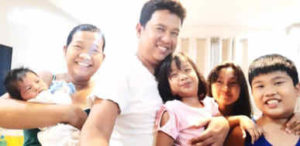 "Hindi ko na po kailangang hanapin ang sarili ko, ang purpose ko, kasi nakita ko na dito. — I no longer need to find myself, my purpose because I've seen it already here," Melvin muses.
What's more, he has his family's full support: "Hindi lang po ako ang para dito. Kasama na rin ang family ko."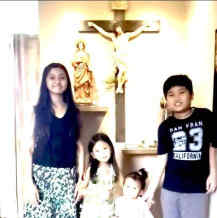 Here's Melvin with wife Roselle and below, the children, from left: Zeanen, Yeshua, Sealtiel, and Anoui. "Many are looking for their purpose in life. As for my family and me, we have found our purpose in He Cares Mission– and that's the greatest blessing for me," Melvin adds.
Indeed, we tend to think that when we help others, we are blessing them. On the contrary, we are the ones blessed by them.
Bro. Melvin is one of the many witnesses of God's grace and greatness.
–With reporting by Cybill P. Bayto