Project ABOT-KAMA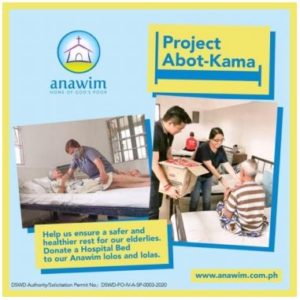 WE continue our series on Feasts generously reaching out to our Mercy Ministries beneficiaries.
Today, we honor Feast members who promptly responded to the call of our Anawim Home for Abandoned Elderly for support of its Project Abot-Kama.
The Department of Social Welfare and Development mandates that elderly care facilities provide not simply ordinary beds but hospital beds which are safer and healthier rest for the elderly.
So, Anawim launched Project ABOT-KAMA soliciting donations either in cash or actual hospital beds. Each bed costs P15,000.00 and Anawim initially needed 80 beds.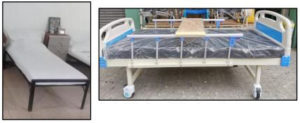 As it recently announced on its Facebook page, Anawim reached the target!
At left is the old bed, and above is Anawim's new safer, healthier hospital bed.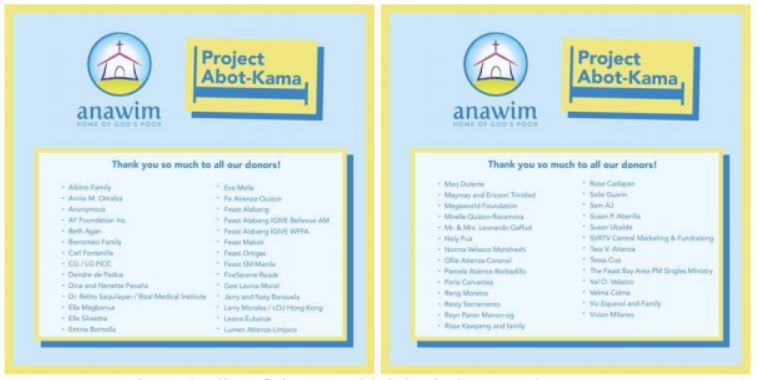 Here, we share the list of donors which include a number
of our Feasts and individual Feast members…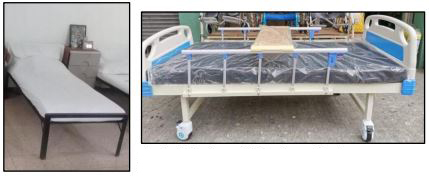 Anawim bedroom (above) before
Project Abot-Kama, and now (right).
Anawim is still open for donations that will be added to Anawim's budget in operations. To donate, kindly go to www.anawim.com.ph/give.
TO ALL OUR DONORS:
Your gift is a testimony of God's Presence in Anawim… Because of your generosity, we know He is alive and working in our ministry among the poor. May the Lord continue to bless you abundantly!