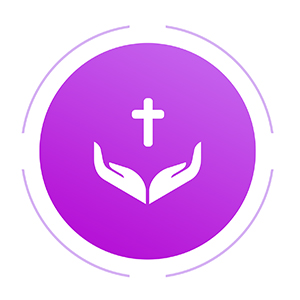 Wisdom and Comfort to the Depressed
Help carry one another's burdens, and in this way you will obey the law of Christ Galatians 6:2
Our Core Values:
H – Harmony and Humility
E – Empathy  and Compassion
A – Acceptance and Respect for Persons
L – Love
I –  Integrity
N – Nurturance
G – Generosity
We offer the following counseling services
* Telephone counseling (6am Monday to 5pm Saturday, Philippine time)
* Face to face counseling (by appointment)
* Online chat go to www.kerygmafamily.com and click Live Support 
ADDRESS
60 Chicago St., Bgy. Pinagkaisahan, Cubao, Quezon City 1109
Contact
(+63) 02 726-0267
(+63) 02 726-6728
(+63) 02 726-4709
Email
lojpastoralcare@gmail.com
Accepts Donations Thru Bank
Shepherd's Voice Radio and Television Foundation Inc.
Banco De Oro Current Account # 160506123
Schedules
Mondays – 8:00 am to 12:00 midnight
Tuesdays to Fridays – 24 hours
Saturdays – 8:00 am to 5:00 pm
Sundays – 8:00 am to 12:00 noon
Volunteer
Your presence is one of the best gifts you can give our mercy ministries.
Schedule a visit to a KFAM ministry today.
Sign up
Vision
A Christ-centered ministry for life transformation.
Mission
Nurture and empower people thru pastoral care.
He Cares Missions
admin
2021-07-17T11:41:41+08:00
Jeremiah Foundation
admin
2022-10-06T22:10:19+08:00
LOJ Prison Ministry
admin
2021-07-17T08:11:44+08:00