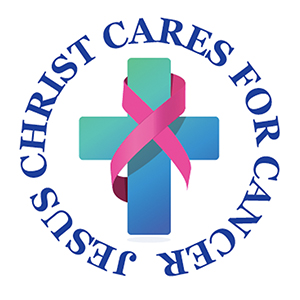 Jesus Christ Cares For Cancer, Inc.
WHEN CARING BECOMES LIVING
UNLIKELY BLESSING
COULD ANYTHING GOOD come out of tragedy, one might ask. It could. And it did. Jesus Christ Cares For Cancer was born out of Reylindo "Rey" Ortega's heart-wrenching meeting with Brian, a 7-year-old boy who succumbed to cancer in July 2013. The young boy's passing disturbed him and made him more conscious of the plight of the poor afflicted with the illness. In May 2015, Bro. Rey himself was diagnosed with Stage 4 prostate cancer. With only 6 months to live, he resolved to spend his remaining days serving indigent cancer patients. JCCFC was officially registered with the Securities and Exchange Commission on September 28, 2015. Bro. Rey devoted more than 48 years of his life helping the poor before his passing in June 2017. He founded several mercy ministries, including Tahanan ng Pagmamahal, Grace To Be Born, Pag-Asa ng Pamilya Scholarship Foundation, Healthcare Assistance for Indigents and Lepers of Mary (H.A.I.L. Mary), and Jeremiah 33:6-7 Foundation. The AY Foundation founded by Alfonso Yuchengco and the Manila Jaycees recognized his humanitarian work by bestowing upon him the Blessed Teresa of Calcutta.
VOLUNTEERISM AROUND
IN A BID to accommodate as many requests for financial assistance as possible, JCCFC enlisted volunteers from its current chairman to the board of directors, accountant, bookkeeper, and area coordinators. All funds raised and donations received go to beneficiaries.
GOING ABOVE AND BEYOND
THE FOUNDATION thrives on the kindness of generous donors.
Proceeds from "I'm Possible" and I'm Possible 2″ benefit concerts raised much needed seed fund and helped finance the liver transplant and save the life of a terminally ill baby. Bro. Bo Sanchez's Shepherd's Voice Radio and Television Foundation helps sustain JCCFC's programs with its monthly cash donation. The mercy ministry could do much more and continue its mission with the help of compassionate individuals and institutional benefactors. JCCFC, after all, is about loving and serving Jesus through the sick, the dying, and the less fortunate.
For I was sick and you took care of me. — Matthew 25:36
Whatsoever you did for one of these least brothers of mine, you did it for Me. — Matthew 25:40
ADDRESS
60 Chicago St., Cubao, Quezon City
Contact
(02) 725 9999
Facebook 
Jesus Christ Cares for Cancer Inc.
Accepts Donations Thru Bank
Shepherd's Voice Radio & Television Foundation, Inc.
Banco De Oro C/A # 3970019804
Banco De Oro S/A # 160506123
Account No. : 01109 8000 356
Volunteer
Your presence is one of the best gifts you can give our mercy ministries.
Schedule a visit to a KFAM ministry today.
Sign up
Vision
A haven for sexually abused girls aged 18 and below directing them toward renewed wholeness and providing them with opportunities to heal and mature beautifully so they will become the confident, intelligent women that they can be.
Mission
THE FOUNDATION'S mission is hinged on 3 segments:
1. Financial help. JCCFC provides weekly financial assistance to indigent cancer-stricken children and adults from various areas across the country. JCCFC believes it helps them live with dignity like what St. Teresa of Calcutta had done for the poorest of the poor.
2. Spiritual guidance. JCCFC Prayer Partners, a group of God-loving intercessors, pray daily and offer masses for specific beneficiaries. We believe prayers are more important than the money we give them. The foundation meets with beneficiaries every month. The fellowship allows them to bond with other patients, listen to motivational talks and experience spiritual renewal based on the teachings of Christ.
3. Institutional support. JCCFC also extends financial assistance to and arranges outreach programs in charity organizations whose mission is similar to its advocacy.
Jesus Christ Cares For Cancer, Inc.
admin
2021-11-16T18:07:27+08:00
LOJ Prison Ministry
admin
2021-07-17T08:11:44+08:00