LIGHT OF JESUS PASTORAL CARE Passion and Purpose By MICHELE ALIGNAY
Director, Light of Jesus Pastoral Care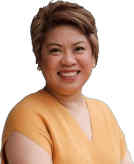 THIS is Sis. Ichel Alignay of Pastoral Care. I'm also called Doc Michele Alignay. I'm married for almost— will be turning 20 years this year. I have two children, the eldest 15 years old, and the youngest, 12. They'll be hitting their teen years this 2022.
So, as I've said, I'm married for almost 20 years. My husband Koots and I met at the Singles for Christ community way back 1999. We started as friends until we became boyfriend-girlfriend. At Singles for Christ, we were blessed to have the passion to serve God. And by God's grace, this has become our mission to this day.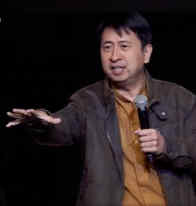 My father-in-law used to work at the Lighthouse, the headquarters of the Light of Jesus Family, the faith community founded by Bro. Bo Sanchez (right). So, my husband's parents actually belong to the LOJ Family.
The Lighthouse is also the headquarters of LOJ's media arm, the Shepherd's Voice Publications. So, I was also a regular reader of Kerygma, SVP's inspirational magazine.
That's why I came to know more about the Light of Jesus Community.

Clear Direction
Koots and I belong to another faith community but we also attend LOJ's The Feast, its weekly faith gathering. We first attended
The Feast at the Teatro Aguinaldo at Camp Aguinaldo, Cubao, Quezon City.
We have also been attending the Kerygma Conference, now called The Feast Conference, LOJ's inspirational learning event.
Even though we are part of another community, we will always see The Feast and The Feast Conference as our extension.
At The Feast, Bro. Bo now and then advised that your work should be your purpose. You should pursue your passion. Passion and purpose should go together and you serve the Lord through the work.

By profession, I am a guidance counselor. I earned a Bachelor of Science degree, majoring in Psychology So, after college,
I started working as a guidance counselor. Then, after one year of working, I started pursuing my Master's degree in Family Psychology and Education at Miriam College.
So, ever since, I've really regard myself as having a clear direction.
From 1999 to the year 2010, I worked as a full-time guidance counselor. I also worked with children and families. I worked with premier exclusive schools.
I worked for Catholic schools.
I call the years 1999 to 2010 as the first decade of my life's mission.
Side by side with my job, I actively served with Koots, then my boyfriend, in Singles for Christ. And eventually, when we got married, in Couples for Christ.
I finished my Master's course in 2008– while my firstborn was then already two years old. So, my first decade consisted of simultaneous blessings—my studies, Community service, and eventually marriage and raising a family.
In my second decade– from 2010 onwards—a big change.
In 2009, I gave birth to my second child, my second daughter.
In 2010, I gave up full-time work because I believed this was such a special and unique stage for me being a mother, being with my family.
I said to myself, "Bakit naaalagaan ko yung ibang tao, but not my kids?
Why am I taking care of other people's children, but not my kids?"
Temporary Solution
Leaving my job was a temporary solution. I was already a licensed guidance counselor then, so even there were days that I questioned, "Am I really called for this?"—in 2010, I started flexible work— I call it that. I started writing in a mom's magazine, a parenting magazine, and also the newly established Smart Parenting website.
I also started giving talks in Community gatherings. The first group that trusted me really was my Assumption Family in Antipolo, where I was part of a group giving talks on parenting. I handled talks on sexuality for teenagers.
At that time, I already had my Master's degree in Family Psychology and my license as a guidance counselor.
I didn't have a full-time job, nor a fixed career because I gave much-needed time to my children. But I always told myself, "I already have my competencies, hindi ako mawawalan. Hindi ako mawawalan kasi nasa akin na, yun eh. I won't lose my passion, because I already have these two competencies. I just need to focus on enjoying my children at those ages."
And I did. It's one of the best decisions that I have ever made in my life.
Fast forward, I got one project after another. In 2012, I started working on my doctorate degree—Doctor of Philosophy (Ph.D.). In 2013, while starting on my Ph.D., I was working on a book too.
The following year, 2013, saw a lot of breakthroughs for us. I was just doing this flexible job, but I had one project after another.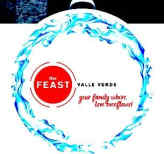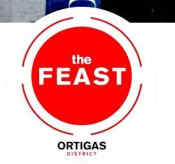 The year 2013 was the year I had my first book. I was the co-author of Growing Up Wired: Raising Pinoy Kids in the Digital Age.
It was also the time I started writing for Kerygma magazine, now called The Feast magazine. I was also serving as a private counselor for clients referred by friends and my children's pediatrician. I also started teaching in the Psychology Department of Miriam College.
In 2013, I started attending The Feast at Valle Verde.
To this day, low and behold, I thank God that I have big, credible, and noteworthy corporate projects. And because of my Ph.D., I am now teaching courses for Master and Doctorate degrees.
And Koots and I still serve at The Feast in Ortigas.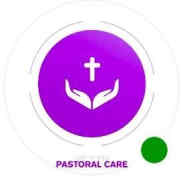 Pastoral Care
One of the services that I actually gave up was private counseling –because it was taking too much of my time and inner resources. But eventually, the Lord had His way of putting me back to how everything started.
Last year, in about October, I was invited by Sis. Ditas Español, then director of the Light of Jesus Pastoral Care Center, to serve in this Ministry.
I've known Tita Ditas because of the Jewels
Conference, LOJ's inspirational learning event for single women. The Feast Ortigas usually sponsors a Jewels Conference and I would often attend, or serve as a speaker. I've also been part of its core group—so, you know, I get to interact with Tita Ditas. Once, I was even invited to grace the public offering of the services of the Pastoral Community.
One day, Tita Ditas invited me to a meeting. She asked how am I, what's going on in my life, what am I doing– and then she dropped that question. She asked if I could be part of the Pastoral Care– by taking her place as a director because she was due to retire by the following year.
I said, "Tita, ang laki po nito. Napakalaking responsibility. This is such a big responsibility. I have to pray about it."
I really felt that I needed to go in a really deep discernment about this. I asked for a month to think about it all.
This was the time of the Coronavirus Disease (COVID) Pandemic, and we were undergoing lockdowns—Level 1, then Level 2—to prevent the spread of the disease. The following day, after Tita Ditas talked to me, you know, hindi talaga ako mapakali—I so felt a sense of unease. During the morning Mass I attended,
I was really crying. I didn't know why. Maybe because I was asked to take part in a bigger mission, much bigger than myself.
For some reason that day, I talked to three important people in my life. I talked with one of my closest friends, Sis. Joy Cabrillas, who's serving in our other Mercy Ministry, the Anawim Home for Abandoned Elderly.
She said, "Sis, it's really that there are times when we are called to a mission.
Ibe-bless ka naman ni Lord. God will bless you."
I was thinking then, "How about my time for my secular work?"
Pero, sabi ko, si Lord din naman magbibigay ng projects ko, di ba? Siya rin yung magbibigay ng mga kliyente ko. Bakit hindi ko gagawin yung purpose niya para sa akin? – I said to myself, isn't it the Lord is the one giving me my projects, my clients? Why don't I fulfill His purpose for me?"
Yes!
The second person I talked with was my mentor in Mirriam College who has seen me through my Master's degree days and up to this day. She's like a mother to me.
She told me, "Ichel, I cannot see and I don't see you as an administrator in the academe. But I see you there in that position… That's who you are. You are prepared for that."
Pastoral Care is very aligned with my mission. That's what she said to me. And then I talked with one Tita who's so close to me and Tita Ditas.
She said, "Si Ditas, kapag nakapagsabi ng isang bagay, napag-discernan na niya 'yan. So, matagal ka nang pinagdadasal niyan… Yan ang mission statement mo, eh. – Ditas, when she tells you something, she had already discerned about it. So, it's been a long time since she prayed for it. That's your mission statement."
Looking back, in 2016, I was already ready to give up my doctoral dissertation because it was so difficult. I was like, maybe the Lord will still bless me even if
I don't have this Ph.D.
But in prayer, I kind of heard the Lord telling me, "Yung Ph.D. mo, hindi para sa iyo yan. Para sa trabaho mo yan. Instrumento lang kita.—Your Ph.D. is not for you. It's for your work. You are just my instrument in My mission."
That was way back in December 2016. So, I graduated in 2018. And then came 2021– the Lord told me the same thing.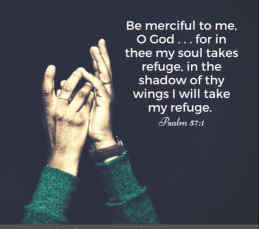 One day in October, I gave Tita Ditas my "Yes!"
What I like about Pastoral Care is it is a community with well-trained volunteers, with dedication in the mission, knowing that it's not an easy job, especially because there are too many individuals suffering emotional and spiritual wounds.
Yes, I'm here in this Ministry immersing myself, aligning services, seeing how we can improve our operations, and seeing how we can support more as pastoral carers.
This is something I know that the Lord has called me to do.
SUPPORT THE LIGHT OF JESUS PASTORAL CARE CENTER
#60 Chicago St. Brgy Pinagkaisahan, Cubao, Quezon City, 1109
Call (+63) 02 726-0267; (+63) 02 726 4709