PAG-ASA NG PAMILYA SCHOLARSHIP FOUNDATION, PART 2
Never Giving Up!
LAST week, in The Feast Family September 26, 2021, issue, we started our series on the latest event of Pag-asa ng Pamilya Scholarship Foundation, one of our Mercy Ministries partner beneficiaries.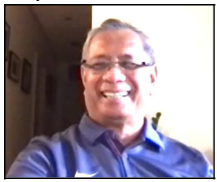 Amid the Coronavirus Disease (COVID) Pandemic, Pag-asa has managed to yes, continue giving hope to our young beneficiaries, granting them scholarships they so need to continue their studies despite the crisis. On September 11, 2021, Bro. Hermie Morelos, chairman of the LOJ Mercy Ministry, led a Zoom meeting, presenting the new batch of Pag-asa scholars.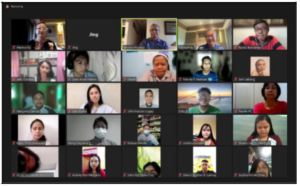 Yes, as we said, whether it's in school-at-home, or live, face-to-face class, our scholars are able to continue their studies as they continue to receive financial assistance from Pag-asa ng Pamilya. Yes, they continue to be the hope of their family.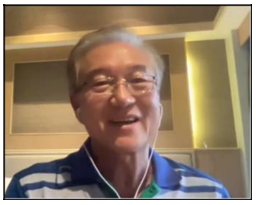 Bro. Samuel Uy, president of Pag-asa ng Pamilya Scholarship Foundation, happily welcomed the scholars, a total 104–18 in the elementary level, 40 in high school, and 46 in college.
He also announced good news: During their meeting held last August, members of the Pag-asa Board of Trustees approved an addition of P4,000 to the allowance of the scholars.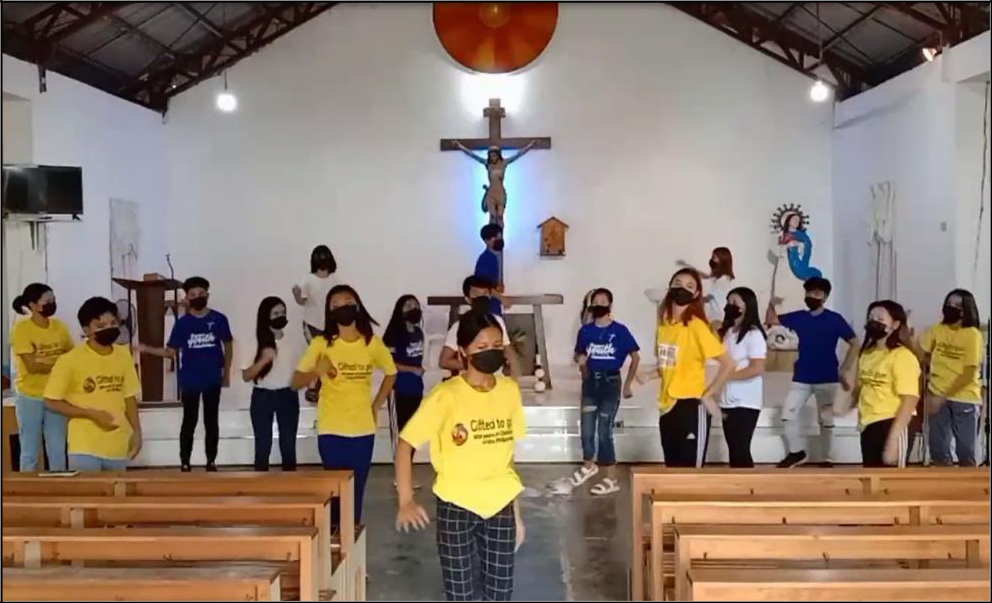 During the Zoom Meeting, members of the Youth Ministry present an entertainment number. Four of them are active in The Feast Light, a mini version of our Light of Jesus faith gathering.
Bro. Samuel and other Pag-asa officers congratulated the scholars, inspiring them by sharing their own life-changing experiences, especially struggles to have a good education.
We continue with the messages of members of the Pag-asa Board of Trustees. Excerpts…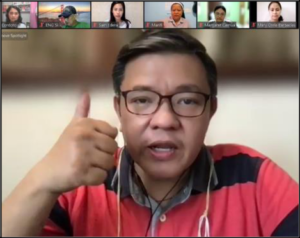 BRO. RANDY BORROMEO, Member, Board of Trustees: Giving up is not an option. We all have challenges in life. We all are going through a lot especially during this Pandemic. But even without the Pandemic, we've had burdens… Maybe some of us have family problems. Maybe a number of us have health problems in the family.
Whatever it is, there is no question that we are all challenged. My message to you is giving up is never an option. Never an option.
Do not throw away your confidence. As long as you never give up, you will be richly rewarded. You need to persevere so that when you have done the will of God, you will receive what He has promised. God has promised you, all of us, something and it's always about success. So, whatever it is that you are yearning for, aspiring for, it will come.
Why do successful people succeed? … It is not just opportunity; it is not just skill– but it's about grit. Grit is passion and perseverance to achieve long-term goals. Meaning, whatever challenge you face, you just always keep trying to succeed. It will be hard, you will fail, but the secret is grit. Are you going to stop now? Or are you going to continue? You will experience failure but we know that failure is a teacher. As you go through failure, you will learn a lot, and at the end of the day, you will learn so many ways to do things.
After a failure, Thomas Edison tells himself: Now I know one less way of not doing it, of how not to do it– and eventually he succeeded.
In the Bible story of Jericho, even as God hasn't given Jericho what he needed, God already said, "I had given you…" Past tense. God is the only One who can speak in the past tense before your present reality. And this is His promise for you today. He has given you everything you need to succeed. It may be hazy right now, it may be far from ideal right now, but I want you to know that there is a promise somewhere. There is a promise out there and I want you to remember that.
Why do we give up?
1. Our perspective is often limited. …I am where I am now because of what
I went through… God is the only one who can tell you what is when and what isn't yet. So again, the promise of God is that He will grant you success.
2. Our progress isn't always obvious. Just because nothing is happening in your life right now doesn't mean nothing is going to happen. Just because God is silent, that doesn't mean He is not working. Never, never give up.
In the Bible, the Lord says, "Here on earth you will have many trials and sorrows" (John 16:33 NLT) He doesn't say you might have troubles. If you are going through troubles right now, you are on the right track. God has promised you, all of us, in the next line of the verse: But take heart, because I have overcome the world… God wants you to finally find your purpose and when you've done so, you will know what to do. And you will succeed.
3.You may be closer to success than you think. You do not know how close you are to your dreams when you quit. But as long as you do not quit, you have God to walk with you. You will have God holding your hand. Never, never quit. If you are ready to quit, remember why you started. When Life is difficult, don't stop pursuing your goal. Because a time will come, when you will look and realize the meaning of your trials, and say, "Oo nga, noh."
As Galatians 6:9 (NLT) puts it: So, let's not get tired of doing what is good. At just the right time, we will reap a harvest of blessing if we don't give up.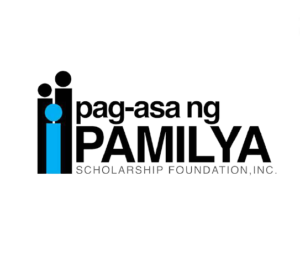 Pag-asa ng Pamilya will be here to support you. Pag-asa ng Pamilya will be here to make sure that the dream that God has planted in your heart will one day bear fruit and will one day be reality in your life. God loves you. Don't forget that. And the suffering that you are going through right now is nothing compared to the glory that will be revealed — if you will not quit. In Jesus' Name, Amen.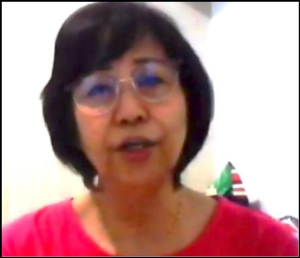 SIS. PEARLY FLORES, Member, Board of Trustees:
Congratulations for being chosen to be a Pag-asa scholar.
I would like to share with you how my life changed. We have a saying, Kapag may tigaya, may nilaga. If you are patient, you'll have your beef soup.
That was my goal. I am like most of our Board members– we all came from humble beginnings, coming from poor families.
My father passed away when I was only three years old. My mother wasn't able to have an education, so she could not have a good job. She peddled fruits, suman (rice pudding), and eggs. And I helped her– picking fruits of a Sampaloc tree and selling them to have money for our meals. I cleaned house for a neighbor for my school allowance.
At the time, I realized it's hard to be poor. So, I vowed I won't remain poor. I worked on any odd job available until I graduated from the Philippine College of Commerce, now called Polytechnic University. I learned how to sew, so, simultaneous with studying, I sew—cloth bags, blouses, skirts, pants. I also sold insurance.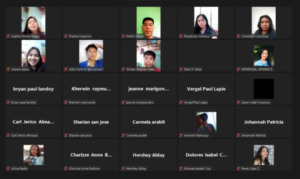 You are lucky you have scholarship grant from Pag-asa. We didn't have such help during my schooling time.
So, make the most of this opportunity. Mag-aral kayong mabuti. Be serious in your studies. Because your education is your preparation for your bright future.
MORE NEXT WEEK