Mission: Love and Love More
THE Feast Family usually features a four-week series on a particular Feast Ministry. We have a different series for the month of April. For this month, we pay tribute to various Feasts and their particular teams serving our Feast Mercy Ministries.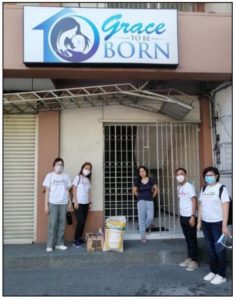 In this issue, we focus on the Singles Ministry of the afternoon session of The Feast being held at the Philippine International Convention Center (Feast PICC P.M.) and the group named Mission: To Love More.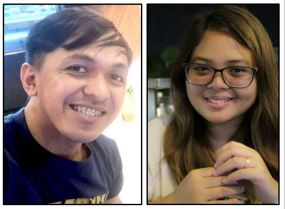 Led by Bro. Allan Bueno (left), Feast PICC P.M., in partnership with Mission: To Love More, led by Sis. Shellie Follero (right) the team recently reached out to Grace To Be Born.
The team ministered to the mothers, preparing food for them.
As we reported in previous issues of The Feast Family, Grace To Be Born is a ministry that provides shelter for indigent unwed pregnant women.
Abandoned by her partner and disowned by parents or loved ones who are supposed to support her, a young woman could not fend for the baby in her womb. Thus, most likely, she would be tempted to abort her pregnancy.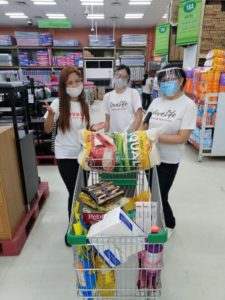 Grace To Be Born serves as a sanctuary for such a woman, convincing her to continue her pregnancy, so that yes, to give her baby the grace to be born.
Grace also serves as an orphanage. So, if the young mom decides not to keep her baby, Grace takes care and eventually looks for a suitable family willing to adopt the infant.
The pain for each young mother is real— but so is hope.
Especially nowadays that the Coronavirus Pandemic has made life difficult for all us. And Grace To Be Born has not been spared from its ill-effects.
There is no end to the challenges Grace faces day by day. So, the shelter welcomes donations— infant formula, diapers, vitamins for babies and pregnant mothers, rice, canned goods, toiletries.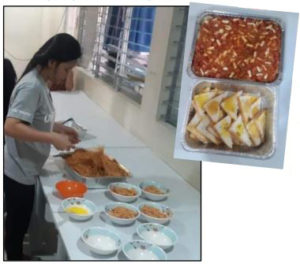 Here are volunteers from the PICC Singles Ministry shopping for groceries for Grace To Be Born. At left, volunteer from Mission: To Love prepares yummy pasta dish and sandwiches for the Grace mommies.
Amid these trying times, we are grateful to all who have supported this Ministry which, in essence, has extended God's abundant and unconditional love for these women. Your support means a lot to every heart you have helped.
Your gift becomes a seed that bears fruit, and we believe that the seed grows in the heart of every beneficiary of our Mercy Ministries. Every challenge has made Grace and our other Mercy Ministries stronger and so does every member of our servant teams who selflessly share their time, talent, and treasure for the Lord.
God be praised!