Love from Singapore
LIGHT OF JESUS DISASTER RECOVERY MINISTRY
PART 3
By LAARNIE BUENAVENTURA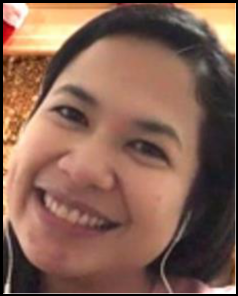 SINGAPORE'S retail heart, Orchard Road is popular for its discount outlets, department stores, and upscale boutiques, amid first class hotels.
God has blessed us to establish a Feast here—our Feast Orchard Thursday Singapore, at YMCA 1 Orchard Road, Singapore. And humbly, I am part of our Council, handling events.
With Bro. Paul Hernandez as our Feast Builder, our members are mostly Overseas Filipino Workers. Blessed to be in this luxurious place, Feast Orchard members are always thinking of ways to serve more people outside of Singapore, especially our fellow countrymen.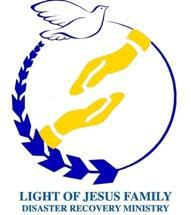 Called
Through the Facebook page of our Light of Jesus Family, we came to know about a call for donation for those affected by earthquakes and floods in various parts of the Philippines.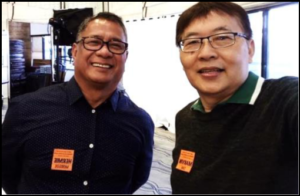 So, readily, we responded, donating cash from tithes and Love Offerings of our generous members—our humble contribution to the Light of Jesus Disaster Recovery Ministry led by Bro. Marvin Tan (extreme right) and our Light of Jesus Mercy Ministries led by Bro. Hermie Morelos.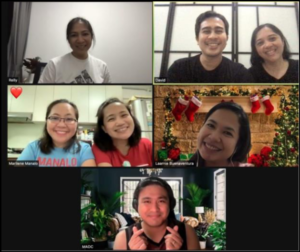 Going Online
Before the Coronavirus Disease Pandemic, we met every Thursday. But now, we cannot have live Feast gatherings. Instead, we meet through the Feast-at-Home online.
Here are members of our Council Light Group meeting online.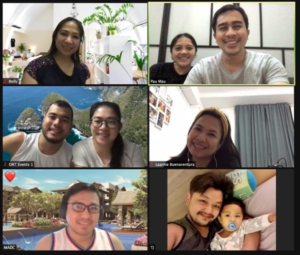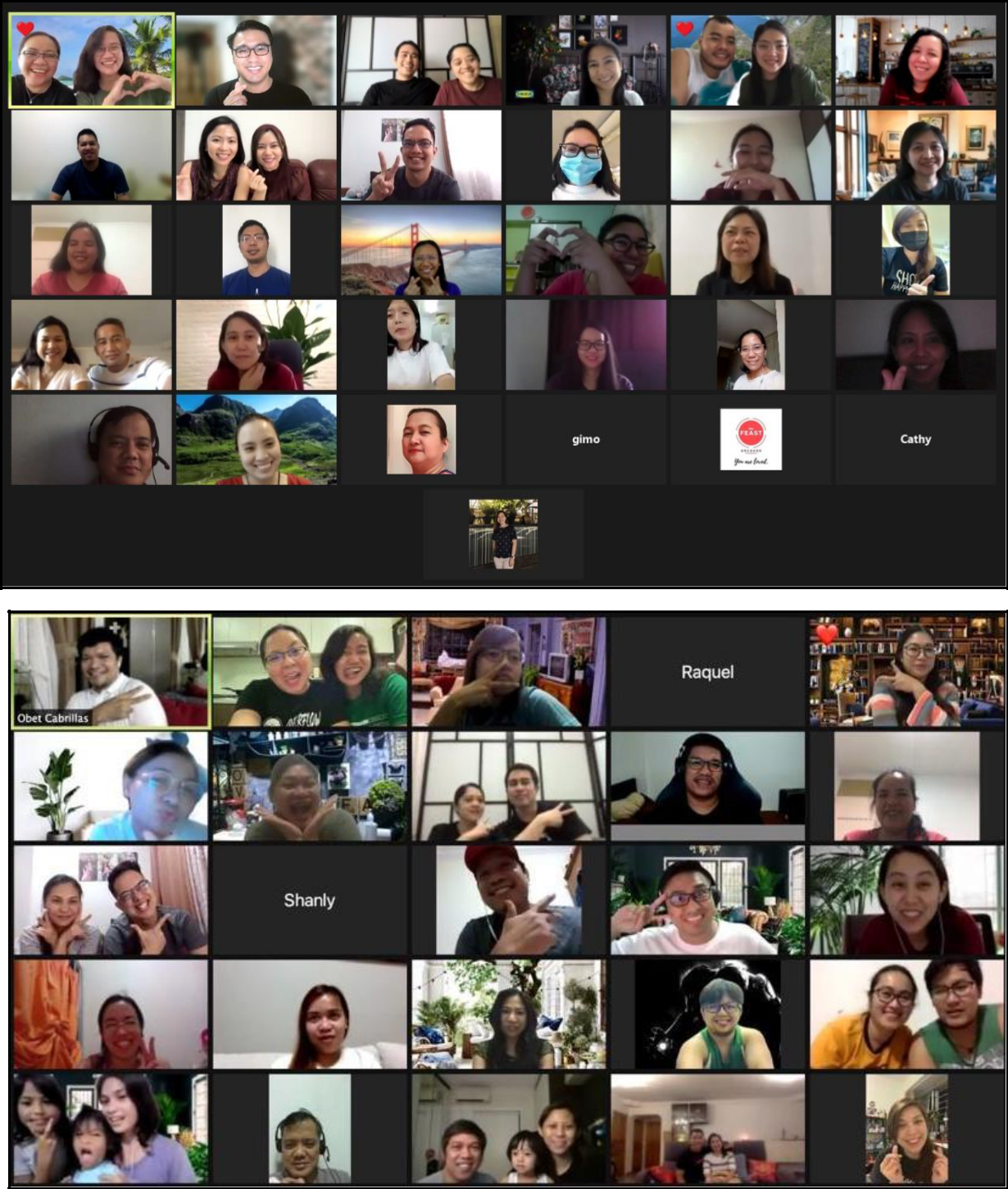 Feast Orchard members joyful online!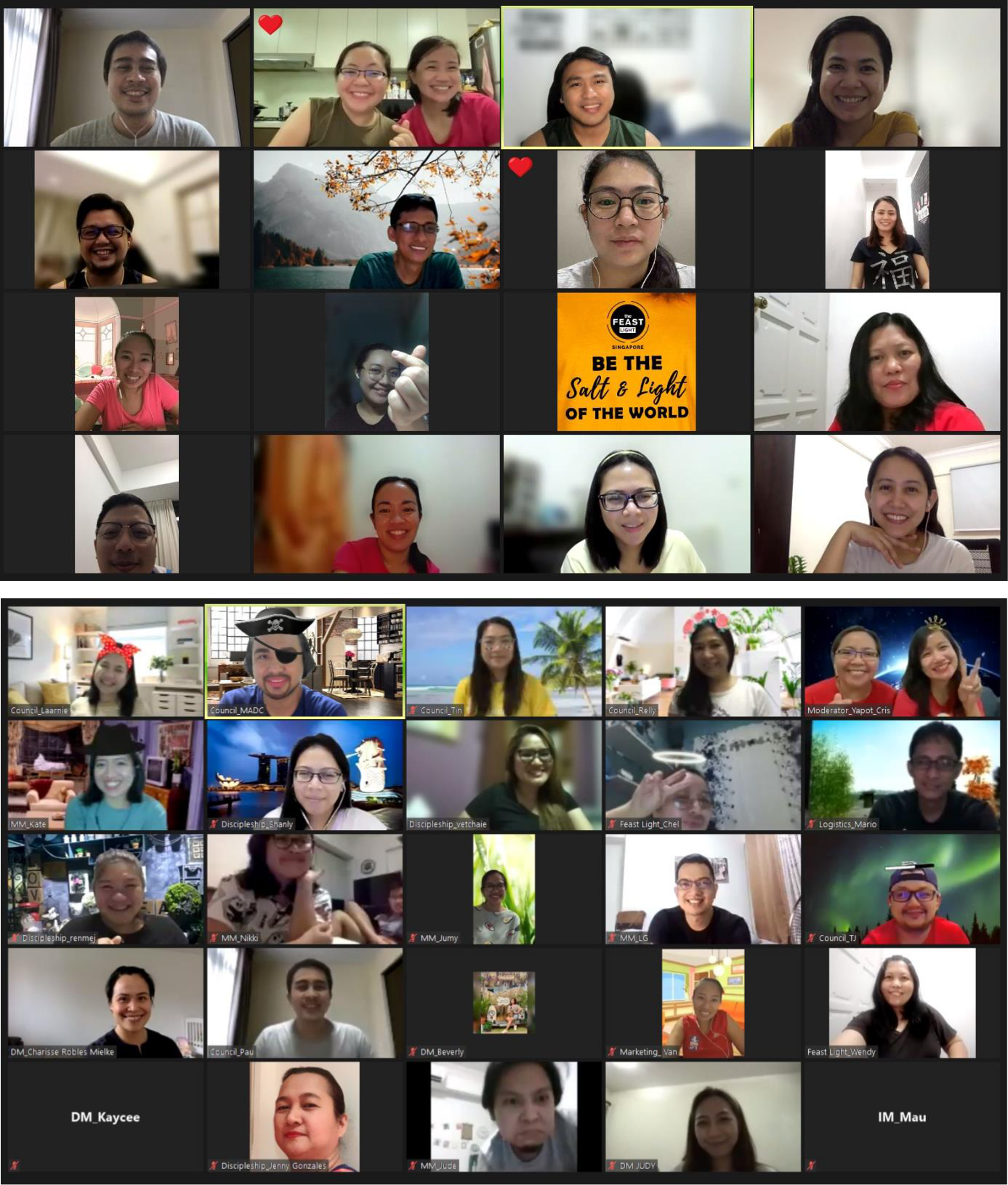 More happy meetings: Fellowships and Servant-Leaders Assembly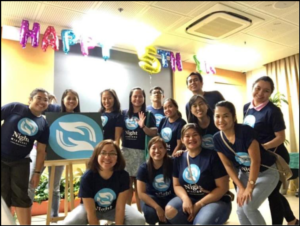 Blessed To Be a Blessing
Here are members of our Night Mission team, working on Feast Orchard's charity in collaboration with Catholic Welfare Services of Singapore. They befriend and serve homeless people on Bras Basah streets every Saturday Night
– but which we have to put on hold because of the Pandemic.

With no live operations, we have less expenses. So, we have funds to continue our Mercy mission.
We are able to extend support to members affected by COVID, such as those who lost their jobs in the wake of the Pandemic and subsequent quarantines or lockdowns.
Even as we don't have the Feast live, members, bless them, still continue to send in their tithes. So, we are able to continue supporting LOJ's Mercy Ministries as well as other charity organizations in Singapore.
This for us is indeed a privilege—a big blessing. We are blessed so we can bless others.