HE CARES MISSION FOUNDATION Leading the Youth to Jesus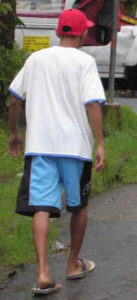 A CHILD is supposed to have a parent, a teacher, or a guardian who is able to provide for his needs and empower him to be the best he can be. But there are children who have no parent or another adult who can support them.
He Cares Mission, one of our Mercy Ministries, is committed to caring for the homeless, wounded, and vulnerable children, restoring their hope, and helping them make a significant contribution to the world.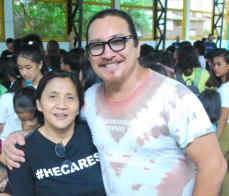 Bro. Joe Dean Sola established He Cares Mission with the support of his wife Sis Ardis. Both devoted members of our Light of
Jesus Family, they relentlessly pursue their mission with the help of co-servants– not just to support and provide appropriate care for the children but to also introduce them to Jesus, leading them to have a faithful relationship with the Lord.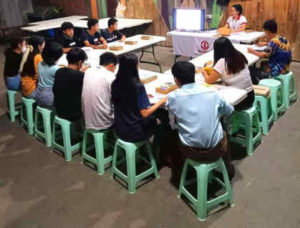 Journey with Jesus
He Cares recently started a nine-week Spiritual Formation Journey for 12 youth leaders dubbed Paglalakbay Kasama si Hesus. The formation aims to help the children learn the Word of God, experience Him in a personal way, and establish a daily prayer habit of living the Jesus Way.
He Cares bases its program on the mandate in Proverbs 22:6, "Train up a child in the way he should go; even when he is old he will not depart from it."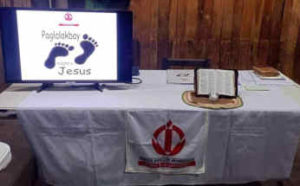 He Cares Mission is passionate about letting the children know that the Lord our God truly cares for them.
In the first century, children were regarded as a nuisance. They hardly experienced human rights. Those days, children were seen, never heard.
But during His time, Jesus welcomed and empowered the children.
As He said in Matthew 18:13-14: "Let the children come to me; do not hinder them, for to such belongs the Kingdom of God."
Even to this day, many of our children are desperate to be heard, and many are longing to be loved and cared for.
Jesus believed that these little children have big voices, big hopes, and big dreams. Thank God, we are able to empower them just like Jesus did.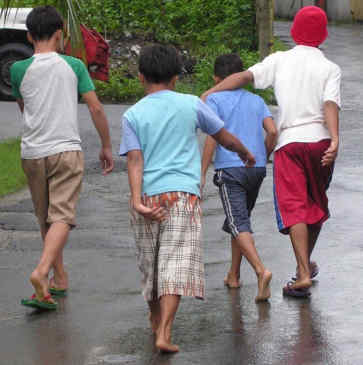 Ways To Love the Children
Here are ways to extend the love of Jesus to these children:
Sponsor a We live for a cause greater than ourselves. Sponsor a
week's worth of living expenses of one beneficiary of He Cares Mission. For every P1,500 pesos that you will give, you're extending the life of one child for a week. To sponsor a child, check out this link: https://feastmercyministries.com/sponsoracause/
Become a Monthly In the eyes of God, you, the giver, are much greater than the gift. By giving
monthly, we are allowing ourselves to be open to the boundless generosity of God. To be a monthly giver, go to this link:
https://feastmercyministries.com/give/
Bro. Randy Borromeo, executive director of our Media Ministries, says: "The amount is not as important as the habit."
Share About Sharing is caring. Sharing this article with your family and friends counts and will go a long way in spreading the mission of He Cares.
You may also visit https://feastmercyministries.com/ to know more about He Cares and other Feast Mercy Ministries.
You don't know how far your help will go. We can't thank you enough for your love and support!