GRACE TO BE BORN Part 3
Jewels as Disciples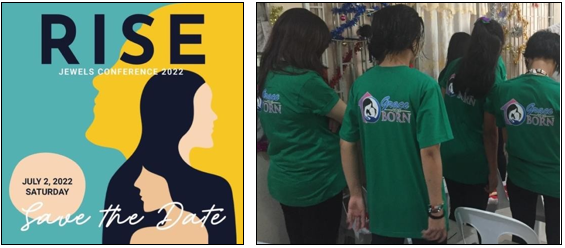 ON July 2, 2022, our Light of Jesus Family is mounting the Jewels Conference, an inspirational learning event focusing on yes, women as gems shining with their valuable role, in the spiritual awakening and renewal, especially of women in need, and deepening their faith , empowering them as disciples of our Lord Jesus.
Aptly, the beneficiary of the Jewels Conference is our Grace To Be Born Ministry for unwed pregnant women in crisis.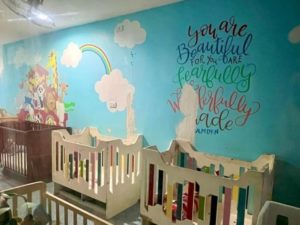 Milestones for Women
Grace To Be Born provides a home for these women– usually still in their teens, some abused, rejected, unwanted by their family, usually ostracized by society.
Grace maintains a nursery for the babies. On the wall of the nursery is this inspiring Biblical verse: 14 I praise you because I am fearfully and wonderfully made; your works are wonderful, I know that full well.–Psalm 139:14
Here, the psalmist expresses his appreciation of God's omnipresence, especially His Presence everywhere for everyone. Psalm 139:14 thus reminds our young mothers that they are not alone in their crisis —for God is ever present for them.
Jewels Conference 2022 aptly centers on the theme Rise– indeed, to uplift women as our Lord Jesus well demonstrated during His time.
Jewish culture during the time of Jesus was dominantly patriarchal — the men placed above women on the social ladder.
For example, women may not enter the courts in the temple which was not just a place of Worship, but also of social gathering.
So, the women hardly had access to teaching, the way women today enjoy.
Things changed when Jesus came. He respected women, and even encouraged them to speak up about their concerns.
In the Bible, we read that milestones in Jesus' Ministry involved women: Jesus' first miracle — John 2:1-11; the first news of incarnation –Luke 1: 35; the first Samaritan convert — John 4:39-42; the first person to whom Jesus told that He is the Messiah — John 4:26.
Empowering Event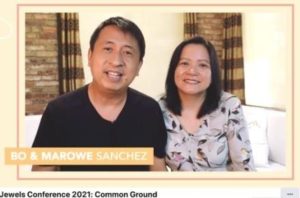 And He taught us just the same.Yes, Jesus demonstrated He well valued women.
Thus, we have the Jewels Conference, an annual inspirational learning event for women.
Images of Jewels Conference 2021, from left: Bro. Bo Sanchez and his wife Sis. Marowe inviting participants to the Conference; Sis. Rissa Singson – Kawpeng leading forum; and during fervent Worship .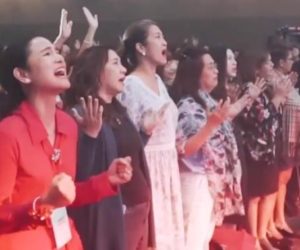 Jewels Conference 2022 is packed with empowering learning opportunities: three Plenary Sessions; 15 Master Classes on practical applications of our Christian teachings; Reflection Rooms; Girl Talks; Afternoon Socials; and Worship. Plus, a Special Message by Bro. Bo Sanchez.
There are two options to join— on-site and online. We can buy tickets online at https://jewelsconference.com/#tickets .
Proceeds of the ticket sales will be shared to Grace To Be Born to sustain our home for women in need and the nursery for the babies.
Yes, ladies, sisters in Christ, check out the Jewels Conference, and help give babies the grace to be born.