PAG-ASA NG PAMILYA SCHOLARSHIP FOUNDATION, PART 3
Hope Continues
WE continue our series on the latest event of Pag-asa ng Pamilya Scholarship Foundation, one of our Mercy Ministries partner beneficiaries.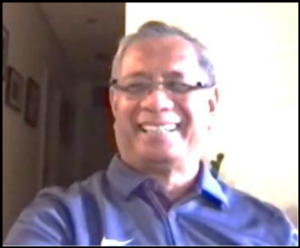 As we said earlier, amid the Coronavirus Disease (COVID) Pandemic, Pag-asa has managed to grant scholarships to students in need, continuing to make them, yes, hope of their family. Bro.  Hermie  Morelos,  chairman  of  the  LOJ  Mercy Ministry, led a Zoom meeting on September 11, 2021, presenting the new batch of Pag-asa scholars.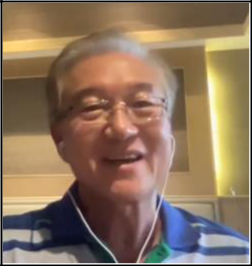 During the recent Feast Mercy Ministries Thanksgiving Gathering also held through a Zoom meeting, Bro. Hermie introduced Bro. Samuel Uy, president of Pag-asa ng Pamilya Scholarship Foundation, who happily announced good news: During their meeting held last August, members of the Pag-asa Board of Trustees approved an addition of P4,000 to the allowance of the scholars.
So, Bro. Hermie pointed out that Pag-asa's elementary school scholars now receive P8,000, high school scholars receive P11,000, and college scholars receive P16,000 to P18,000.
We continue with the messages during the Pag-asa online gathering… Excerpts…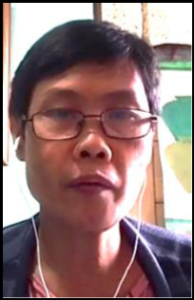 JEANN MARIGONDON: I am from Antipolo City. I am a senior high school teacher.
In 2014, I met Bro. Rey Ortega (right), founder of Pag-asa ng Pamilya, who shared with me his passion for serving out-of-school youths.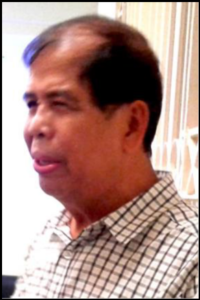 Bro. Rey had a soft heart for the Dumagats (an ethnic group in Luzon) and he helped four Dumagat children to receive Pag-asa scholarships and thus they were able to graduate. Here, allow me to speak for the four scholars. One of them now has a job in Benguet. The other three took up Education, passed the Licensure Examination for Teachers, and they are now teaching in public schools.
I am deeply grateful that our students received the Pag-asa grant and they are now a big to their respective families. Bro. Rey already passed away. But Pag-asa has continued to support our scholars. I'd like to thank also Ma'am Cherie, who after Bro. Rey passed on, has been attending to our requests for grants for 10 more of our students.
Among our recent scholars are Jelly Cordoto and Mary Chris Barbacias who shared their Pag-asa blessings in the October 3, 2021 issue of The Feast Family. *
Even as they are no longer my students, I still see the scholars every time they receive the regular financial assistance from Pag-asa. They chat with me online, expressing their gratitude for the financial blessings they have received.
So, on our scholars' behalf, I say thank you, Pag-asa, thank you, Sir Samuel Uy, president of Pag-asa, and your supportive wife, wife Ma'am Marina. I pray that God bless you more and more so you may continue helping our youth in need. Again, thank you very much.
*Editor's note: Jelly Cordoto is a fourth-year student at the Polytechnic University of the Philippines, Sta Mesa Manila, working on a degree as Bachelor of Business Technology and Livelihood Education, major in Home Economics.
She says: "My deepest gratitude to Pag-asa ng Pamilya which has been giving me financial assistance, practically seeing me through college. Thank you, thank you for everything!"
Mary Chris Barbacias is in fourth year, graduating student at the Antipolo Institute of Technology.
Her mother died when she was only 12 years old.
She shared: "I feel so privileged and honored to be a Pag-asa scholar. I now have to tackle only two more semesters as a Pag-asa scholar. Promise, you will not regret granting me the scholarship."