HIS MERCY NEVER CEASES!
The steadfast love of the Lord never ceases his mercies never come to an end; they are new every morning; great is your faithfulness, Oh Lord!
–Lamentations 3:22-23
English Standard Version (ESV)
INDEED, the Mercy of God never ceases!
Jeremiah 33 Foundation, our ministry for minor girls who are victims of sexual abuse, has been blessed with generous donors.
Amid the Coronavirus Quarantine Alerts, supporters have found ways to give Love to our beneficiaries…
From Jeremiah's Facebook page, here are some of them and their heartwarming messages…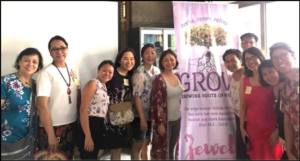 Thank you, Jewels Feast Ortigas District with Bing Francisco-Ericta
"A Blessed Saturday morning at the Jeremiah Foundation."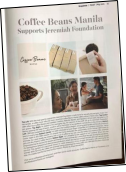 Thank you, Vivien Fernan Hernandez, with Vanya Castor and JPaul Hernandez
 "We felt an obligation to support and fight for young girls who have fallen victims to sexual abuse.
 "At the Jeremiah Foundation, these girls are provided protection, education, rehabilitation, and hope for a brighter future.
 "This is personal for us. The truth is, we (@vivfernanhernandez and JPaul Hernandez were victims of molestation during our childhood. Although our stories are nothing compared to the ones these girls have experienced, we do understand and feel for them.
 "What survivors need is to be seen and heard. Yes, this issue is sensitive and overwhelming. Your care and support is so valuable. It confirms for us the truth that abuse is never the fault of the victim.
 "It is not our fault.
 "Thank you for allowing us to bring awareness to this issue and to provide us with the opportunity to help."
Blessings and Love,
Viv and JPaul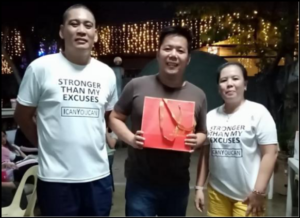 Thank you, Feast Books and Kring Talladen, Sonny Tiu Balanguit, with SepJo Balbino and Lyn Mendoza
"At the end, it's not about what you have or even what you've accomplished. It's about who you've lifted up… Who you've made better. It's about what you've given back.
— Denzel Washington

"Blessings and success need to be shared to those who are in need– even through our simple way of giving. Such a little time and effort to make others feel better."