Hail, H.A.I.L. Donors!
THE Coronavirus Disease may have put on hold if not altogether stopped events and activities worldwide. But not Mercy Ministries.
The Feast Family checked Facebook pages of our Mercy Ministries so, here, we share with you Good News.
We focus on H.A.I.L. Mary of Abra. H.A.I.L. MARY is acronym for Healthcare Assistance for Indigents and Lepers of Mary, adopting the Blessed Mother as the patroness of its mission to eradicate leprosy in Abra within 8–10 years.
On its February 3 Facebook post, H.A.I.L. Mary of Abra thanks recent supporters: "Thank you to our dear donors, Hortaleza Foundation, Ms. Jane Gill, and Reeva Philippines…"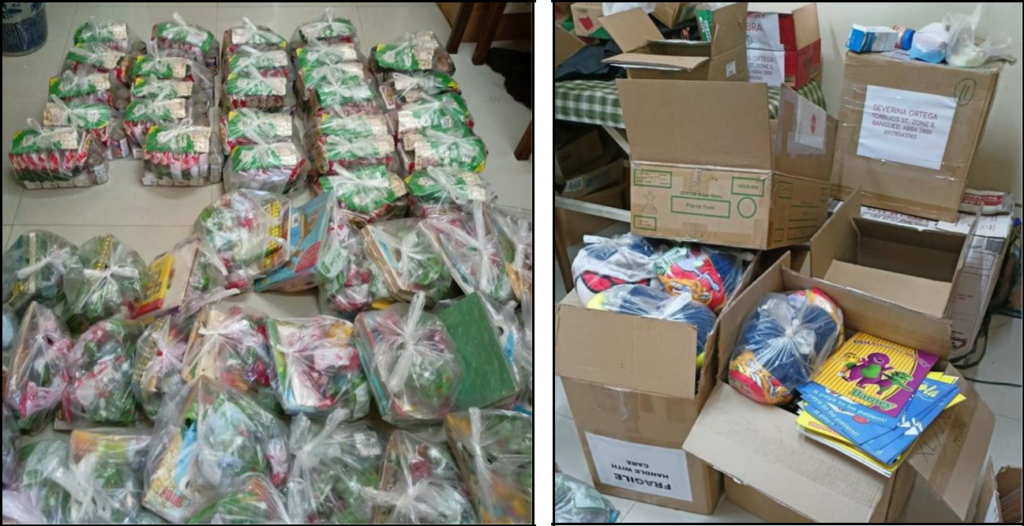 For the Poorest of the Poor
H.A.I.L. Mary is a Christ-centered ministry of volunteers reaching out to, and being blessed by, lepers and other indigent people of Abra.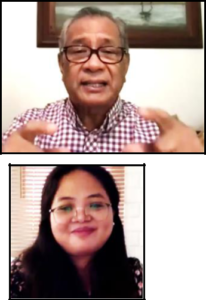 During The Feast Mercy Ministries (FMM) Thanksgiving Gathering held online on October 2, 2021, Bro. Hermie Morelos, chairman of The Feast Mercy Ministries, said: "The tagline of our Light of Jesus Feast, our weekly faith gathering, is You are loved. In our Mercy Ministries, what we are doing is giving love. That's what we are doing for our beneficiaries, the poorest of the poor —making them feel that they are loved."
Shellie Javier, FMM fundraising officer, presenting results of donors' contributions during the Thanksgiving Gathering, shared the following update on H.A.I.L. Mary of Abra: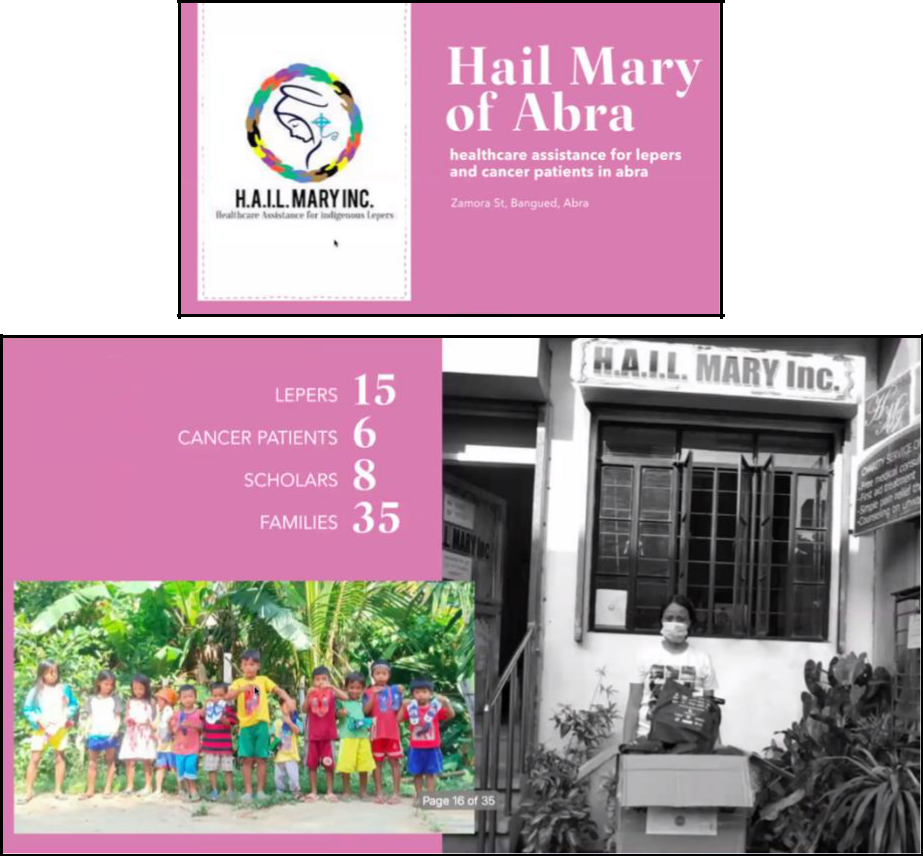 Instead of simply giving toys, H.A.I.L. Mary gave sleepers which the patients needed so much more.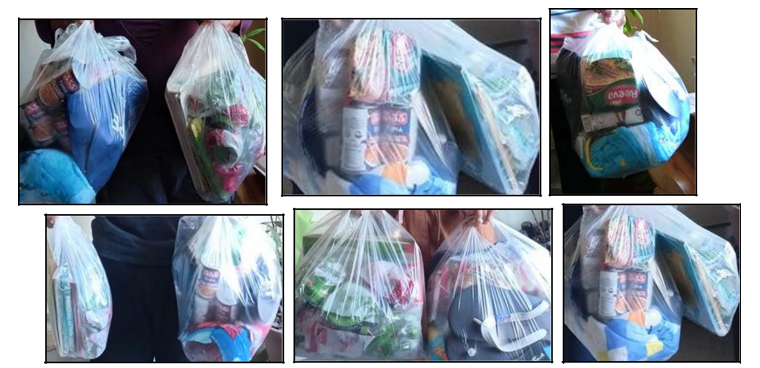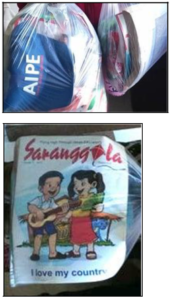 Your Love Keeps Us Living
On its website, The Feast Mercy Ministries tells supporters and donors:
The Pandemic continues to challenge
The Feast Mercy Ministries this year. FMM spent more to maintain the safety of our shelters and protect our beneficiaries. But we continue to survive and thrive because of God's grace and because of your generosity.
Together, we are able to send cash support to our other ministries to help their daily operations in lieu of regular shelter visits from donors.
Because of your help, we are able to do so much more…
The donation you will give today will extend our life. The love you keep on giving will help us to keep on living.
The love you have extended gives us more reasons to continue the mission.