PAG-ASA NG PAMILYA FOUNDATION PART 1 Graduating with Honors
By JELLY CORDOTO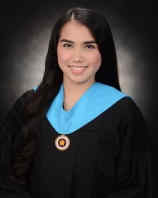 WHEN I was in junior high, I cooked and sold puto (rice cake) in school to fend for myself because at the time, I was living alone in our family home in Antipolo City.
My father passed on when I was but a baby. We are six in the family—I have three sisters and two brothers. On her own, our mother struggled to raise us. Eventually, she got to have a new family and she transferred with them in Palawan. Two of my sisters were adopted by relatives in my mother's side. One of my brothers was with relatives in my father's side. The rest were with my mother.
So, I needed to live independently.
Looking back, I can say God has always been with me throughout those trying times, well providing my needs.
First, by His grace, I received financial support from a Christian organization.
Then, second, I learned about Pag-asa ng Pamilya Foundation. It happened that when I entered senior high, I became president of our Supreme Student Government (SSG). Our adviser, Ma'am Jeanne Marigondon, saw that my co-officers and I needed financial support so we could go on to college. She helped us find scholarship grants.
And so, yes, by God's grace, I became a beneficiary of Pag-asa ng Pamilya Foundation.
I went to the Polytechnic University of the Philippines in Sta. Mesa, Manila, to earn a Bachelor of Science degree, major in Education.
PUP is far from my hometown, so I had to rent an apartment unit in Manila. With my Pag-asa grant, I didn't have to spend much for my schooling. So, funds for my studies I was able to use for my rent and other expenses for my daily needs.
Pag-asa Honors
In high school, since I sold rice cakes, I was practically a working student. Looking forward to college, I planned to also be a working student— I hoped to find a job in a fast-food restaurant.
But with my Pag-asa scholarship, I didn't have to work. So, I was able to focus on my studies.
I worked hard to prove that I deserved the Pag-asa scholarship.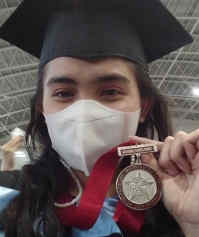 At the time, the Coronavirus Disease (COVID) Pandemic broke out.
It happened that my classmates and I were working on this all-important research paper, a major requirement for graduation. The project cost money. And with my Pag-asa grant,
I didn't have to worry much where to get the cash.
And bonus: In between my classes, I even enjoyed extra-curricular activities. I was able to join the College of Education Student Council as deputy secretary and as vice president for education and research of the SEED Network, an environmental organization in PUP.
But of course, my priority were my classes. Yes, with not much financial burden, I was able to concentrate on my academics, So, little did
I know, I was gaining high enough grades that come graduated time, I stood onstage with honor — as magna cum laude.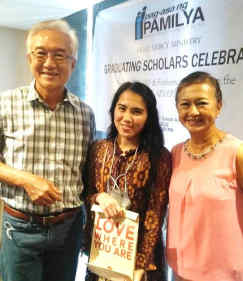 In 2022, I received another honor.
Pag-asa honored my batchmates and me with the exciting Graduating Scholars' Celebration.
At right, during the awards rites, I am so blessed with this photo-op with Pag-asa Director Bro.Sam Uy and his ever-supportive wife, Sis. Marin.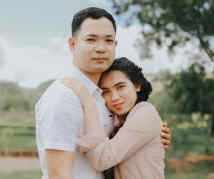 Blessings Amid COVID
Aside from surviving college, I count two major blessings during the COVID onslaught.
First, Love
I met Anthony, the love of my life, during the Pandemic. You know, because of the lockdowns or quarantines to curb the spread of COVID, as employees work from home, students also learn from home—or what's called school from home (SFH).
Among those students were the son and daughter of Anthony's sister. And I happened to be their in-home tutor.
Anthony is a graduate of Agriculture and Biosystems Engineering and he works at the Antipolo City Hall.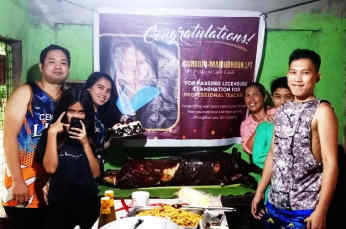 Second, Survival
At the time I was in college, my family got to be back to our home in Antipolo.
Amid the deadly virus and the economic crisis, my family survived. Not one of us got sick. And we managed to have food on the table and enough income for our daily needs.
Ay right, here we are celebrating my graduation, from left: Anthony; my sister Cyra Mae Elig; yours truly; my mother Normelita Cordoto; my little brother Cybert Almine, and my older brother Kienlee Cordoto.
Multitasking
Yes, Pag-asa is instrumental to our survival. We are deeply grateful.
Moreover, Pag-asa not only saw me through my school days. It has also inspired me to prepare for a brighter future. Yet, a priceless honor, I must say.
Pag-asa's advocacy has taught me that poverty is no obstacle to a better life– that there's not just one but various ways for gainful living. So, I've grown to be a multitasker, very much on the go to embark on livelihood skills development.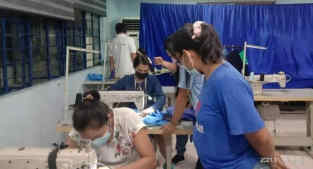 When I was about to finish college, I applied for a National Certificate Training at the government managed Technical
Education and Skills Development Authority (TESDA). And I earned two certificates: my Bachelor's degree diploma from PUP, and a National Certificate in Dressmaking.
After I graduated, I quickly enrolled in a review center for the Licensure Examination for Professional Teachers.
I attended the class during my free days– Saturday and Sunday. While reviewing,
I also applied for a teaching position at the Holy Spirit Integrated School here in Antipolo City.
I passed the LET exam and now, I am preparing to apply as a teacher in a public school. I am also trying to enroll in a masteral class, God willing.
The Greater Honor

Since childhood, I've always talked to God as my parents taught me about His power and love, and that He would never leave me alone. I experienced this to be true through Pag-asa.
Since the Pag-asa ng Pamilya Foundation is a Mercy Ministry of the Light of Jesus Family, I naturally learned about its faith gathering, The Feast. And I've been blessed to attend The Feast, particularly the online session or Feast at Home, during this Pandemic.
During the prayer meetings, I've learned so much from the talks, and I even felt that the devotional messages are addressed specifically to me.
Now, I see that those challenges I've faced in life have been here to mold me for who I am now— with fervent faith in God and deep love for Him.
Yes, I graduated with honors. But my greater honor is my spiritual renewal.
I pray my spiritual renewal will encourage others to trust and hope in Him, to realize He is really, first and foremost, our Pag-asa.
To God be the honor and glory forever!
Published by THE FEAST MERCY MINSTRY (June 4, 2023)