God Is On Time!
By CHERRY P. MARCOS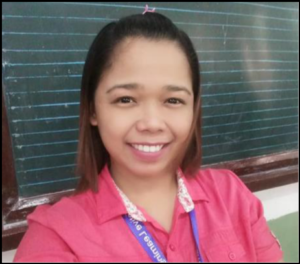 THE Light of Jesus Disaster Recovery Ministry has been a great blessing for our Feast communities, my family, and me.
The Ministry coordinates Feasters' donations of relief goods and immediately brings them to calamity victims.
Recently, the Ministry helped our Feast communities in Calumpit, Bulacan. And their love and care for us brought us closer to God.
Before I found out about the Light of Jesus Family, I felt I was living a simple life, with blessings now and then…here and there…
I was born in Palimbang, Calumpit, Bulacan, on March 23, 1985, so now I am 36 years old.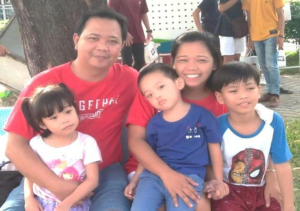 I've been blessed to be married to Jeffrey Galvez Marcos, 37, a teacher at the Frances National High School, School Division Office (SDO) Bulacan.
And we are blessed with three children—Jan Moises, 10 years old; Cresha Therese, 7; Marcus Jacob, our baby.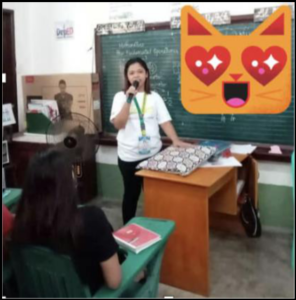 I am blessed with good education—Elementary at San Marcos Elementary School; High School at Calumpit Institute; College at Bulacan State University– with a degree as Bachelor of Secondary Education, major in Mathematics.
And so now, I am blessed to be a public school teacher at the SDO Bulacan-Calumpit Central School.
Encountering Jesus
Yes, I've received big enough blessings. But in the interview for this article, I said they are "little" because I've received more and more blessings!
One thing great, I am blessed to be Roman Catholic—and I have appreciated my faith more when I found out about the Light of Jesus Family and there, I encountered Jesus.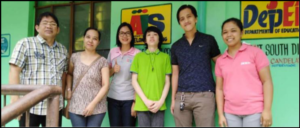 There is a Feast in Calumpit—called the Feast Light Calumpit as it is a small version of our Light of Jesus Family.
Feast Light Calumpit serves our Alternative Learning System (ALS) District in Calumpit, Bulacan, where we have other various Feast Lights.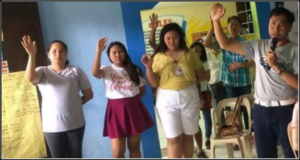 Before the Coronavirus Pandemic, we had wonderful meetings. Here we are, from left: Bro. Bong Rivas, planter (founder) of Feast Light Calumpit; Sis. Fel Rivas; Ms. Abby Mercado, ALS District coordinator, Calumpit; Theo U. Rivas of the Music Ministry; Bro. Jhun Que, Feast Light Bulacan District coordinator; and me. At right, Bro. Worley Dizon leading worship at the ALS Caniogan Elementary School. Below, Light Group members meeting in 2018 with Bro. Randy Gonzales as facilitator.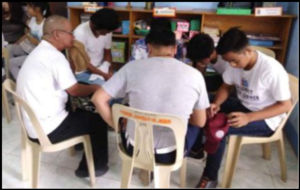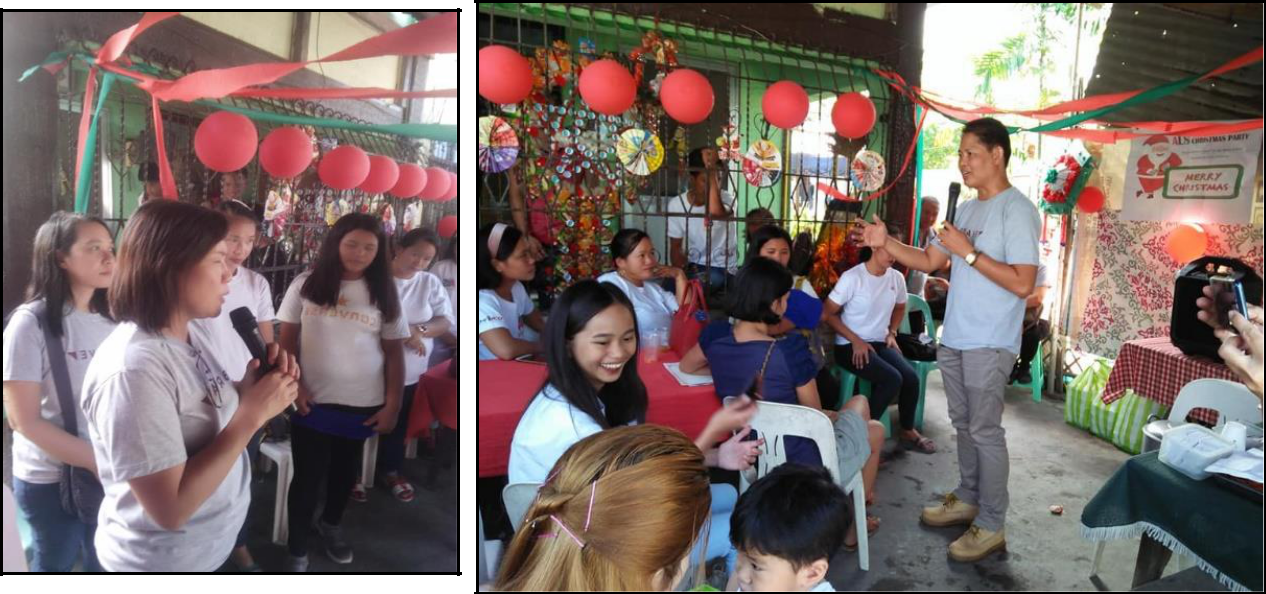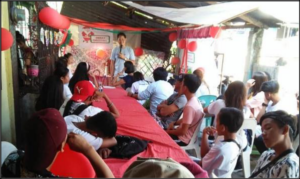 Merry Christmas, clockwise from above: Sis. Imelda Ortiz leading opening prayer; Bro. Lando Ortiz, planter of Feast Light ALS Ten Rey, Calumpit, giving inspirational talk; Bro. Bong Rivas handing Christmas gifts— during our Christmas Celebration on December 19, 2019, shortly before COVID-19 was discovered.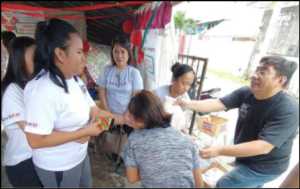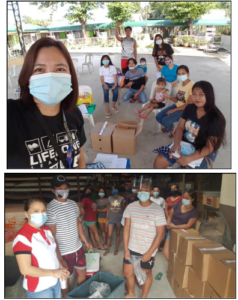 God's Perfect Timing
I joined Feast Light Calumpit in 2018.
Little did I know, this was preparation for me to actually witness God's amazing grace for my family and me.
On November 20, 2020, a typhoon hit our place. Members of the Feast Light Calumpit — Jhun Que, Bong Rivas, Lando Ortiz, and their team– promptly brought relief goods for us in Feast Light ALS San Marcos Elementary School, Feast Light ALS Central School, and Feast Light ALS Caniogan Elementary School Learners. Above left, Ms. Abby Mercado and ALS learners receiving relief goods from Feast Light Calumpit.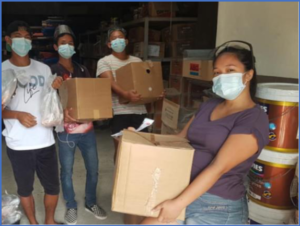 Yes, through Feast Light Calumpit, God came to us on time!
I am deeply grateful for the material blessings we receive at The Feast.
And I am forever, beyond grateful for the spiritual nourishment we receive!
With deepened faith, I've been able to handle my life situations, become more confident in facing life's consequences and challenges.
With LOJ, hearing God's Word at The Feast, I feel how wonderful my life is now!
Praise and Glory to God!