LIGHT OF JESUS PASTORAL CARE Giving Peace a Chance By EMS

"You are not alone. I hear you. I'm here to listen and journey with you."
Hello, I am Ems from the Light of Jesus Pastoral Care (LOJPC) Ministry.
I serve as pastoral carer—our term for volunteers like me who minister to individuals who come to us for support as they struggle through emotional and spiritual difficulties.
Volunteers like me are trained in Psychological First Aid.
Through our Care Sessions, we hope to help individuals reduce their emotional stress, empower them to gain some insights to better handle their situation and see the light of Jesus amid their concerns.
My journey to becoming a pastoral carer is one that fills my heart with so much joy and gratefulness. It is a testament of God's goodness and faithfulness to His promises in my life and the amazing way that He invites me to co-author with Him the story of my life.
My Plan
Prior to joining the LOJ Pastoral Care Ministry, I was with the government supporting the work on the Philippine peace processes.
While working at the national government,
I wanted to do more and be at the center of the actions where I could help transform conflicts and build peace.
It was there that I also developed an interest in Alternative Dispute Resolution (ADR). I had a bit of training on this and desired to undergo further studies to later volunteer for this initiative that provides parties in conflict an alternative to filing cases in courts.
Serving as an ADR volunteer didn't materialize though. I later explored the opportunity to join an organization that conducts community-based conflict resolution. That didn't push through, either.
I felt disheartened when my plans didn't work out. I felt quite certain that I wanted to help bridge people, mend broken relationships, build peace.
In a way, I was doing that through my work– but I longed to also touch base directly with individuals and groups torn by conflicts. Disappointed and sad that I failed in my attempts, I just surrendered them all to the Lord.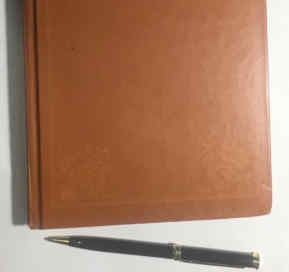 God's Plan
"Trust in the LORD with all your heart; and lean not on your own understanding. In all your ways submit to Him, and He will make your paths straight." –Proverbs 3:5-6
When I thought I had failed in my quests, little did I know the Lord already had something special planned for me. Later, I realized that He wanted me to work for peace in a more intimate way—as a channel of His healing and compassion
to His wounded people, through the LOJPC.
He was leading me to this path all these years, but I didn't have a clue.
I was already attending The Feast two decades before, when it was still being held at Camp Aguinaldo in Cubao, Quezon City. A friend invited me. Then, later,
I attended Feasts in various key areas in Metro Manila and the annual inspirational learning event, Kerygma (now Feast) Conference. I wasn't very consistent, but The Feast has always been there through the highs and lows of my adult life.
Perfect Timing
I believe that in God's perfect timing, God's beautiful plan for us will unfold. While attending the Feasts, I saw there was always an invitation for everyone to serve at the Feast ministries. I suppose in the earlier days I wasn't ready yet as the Lord was still working on a lot of things in me. I think that gradually, the Lord had been planting in my heart the desire to serve– as He also orchestrated other aspects of my life to be in sync with everything that I needed to get ready for my mission as a pastoral carer.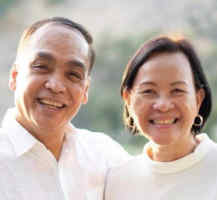 It was in 2016, while attending The Feast in Ortigas, Pasig City, that I felt the burning desire to serve. I got really interested in pastoral care, so at one Feast gathering, I approached our Feast Builder, Bro. Vic Español. He then introduced me to his wife, Sis. Ditas, who also happened to be the directress of the Light of Jesus Pastoral Care Center at that time. Sis. Ditas invited me to go through a series of training on pastoral care.
In May 2017, I attended the Journey to Personal Growth, the first of the series of three training courses on pastoral care. It was during this training that I realized how every pain and struggle in my past is part of God's divine plan for me. I realized how everything made sense – my God-given abilities, my strengths and weaknesses, values, personality and proclivities, my identity in Christ, and even my past.
Oh, I was so overjoyed. It was like a eureka, connect-the-dots moment for me! As I said yes to helping heal other people, I found myself being healed as well.
I then completed two more trainings and started my practicum towards the end of 2017. Then, it happened that my dad fell ill and passed away in 2018.
I was grieving and needed time to heal. I eventually resumed my practicum and began serving as a pastoral carer in July 2019.
My initial years working as a pastoral carer had been challenging, exciting and rewarding. The COVID-19 Pandemic threw us curveballs that challenged us in many ways, including our mental health. LOJPC persisted in its mission.
We shifted to offering online sessions and prayers. I then heeded the call to serve as a frontliner during this time of Pandemic to serve the growing number of people who are experiencing mental distress.
Journey to Blessings
To this day, I am still a work in progress, but I am progressing each day and looking forward to an amazing journey. Indeed, all we need is to put our complete trust in the Lord as He is writing a beautiful story for us. As He said,
"For I know the plans I have for you, plans to prosper you and not harm you, plans to give you hope and a future." –Jeremiah 29:11
When I said yes and yielded happily to the author of my life, I was blessed even more. To this day, He heals me and fills me with His love so that I may also find the strength and courage to follow His lead. In every step of my journey with the Lord, with much respect, He also invites me to co-write this story.
I gladly respond to this calling by nurturing the gifts He has given me with support from my LOJPC mentors and my CEFAM teachers. I am currently taking up the Professional Diploma on Family Ministries at the Ruben M. Tanseco, S.J.
Center for Family Ministries (RMT-CEFAM) to reinforce my formation and training at LOJPC. I surrender to God's graces and mercy as He heals me and molds me to become a better version of myself. I strive to work in synergy with the Holy Spirit to manifest His wisdom and compassion in my every encounter with our clients.
I feel so blessed and energized to be serving in this helping ministry. I find every encounter with our clients as a divine appointment that allows me to humbly serve and respond to God's calling to be His heart today—a channel of His healing and compassion.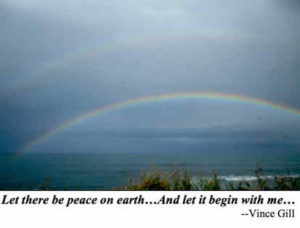 To help relieve one's suffering and be God's bearer of hope when one has none is such a challenging yet profound calling. It touches me every time the person I guide through pastoral care feels comforted and hopeful. It means that I am able to help build peace—one soul at a time for the Lord's Kingdom.