ANAWIM YEAR 28
From Dream to Divine Design
THIS YEAR, Anawim Lay Missions Foundation Inc. (ALMS) marks its 28th Founding Anniversary. Anawim celebrated with a thanksgiving get-together on June 7, 2023.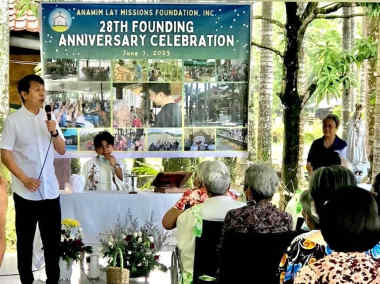 Our founder, Bro. Bo Sanchez, inspired our lolos and lolas with a simple Anniversary message: Be grateful for your blessings.
Bro. Bo first centered his talk on the folly of envy.
He shared the story of the little bird Maya-maya who was sad, complaining about its small, brown body, envying the Swan who must be happy as it is as white as snow.
But the Swan said it's not satisfied with its appearance, saying the Parrot must be happier because it has multi-colored feathers. On the contrary, the Parrot said, someone must be happiest—the Peacock, which has long, rainbow-colored tail.
Maya-maya went to look for the Peacock, finding it in a zoo. Because it is so beautiful. people treasure it so much, they confined it in the zoo. Maya-maya congratulated Peacock for its beauty. But the Peacock is not at all happy because it cannot go anywhere—unlike the Maya-maya who can fly high, anywhere it wants to go.
Bro. Bo thus advised our lolos and lolas not to compare themselves with others.
Instead, he said, "Count your blessings."
Our Wonderful Story
What blessings? Bro. Bo told them: 1. You are alive; 2. You are in Anawim;
3. You have servant leaders and caregivers loving and taking care of you, and many others serving you – especially Fr. Joseph Pumihic who celebrated the Thanksgiving Mass, and the lay 4. You have donors.
Bro. Bo said the Anawim accountant informed him about the burn rate of Anawim. He explained that in business language, burn rate is the money of a company which indicates how long it would last. On the average, companies have enough burn rate of two to three years.
He added Anawim has had a burn rate of one and a half months. So, how has Anawim existed as long as 28 years?
Every celebration of Anawin, naturally, we love to tell again, reminisce, really, the beautiful story of this God-given haven for abandoned elderly.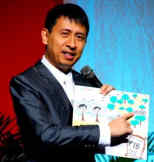 Of course, it all started when Bro. Bo Sanchez and his family founded the Light of Jesus Family on September 9, 1980– and they went on to establish LOJ prayer groups throughout the country spreading the blessings of the
Good News – God's Love and Jesus' gift of salvation for mankind.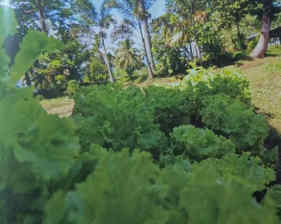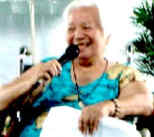 LOJ put up prayer groups, later to be called Feasts, in schools, churches, malls, or theaters. But it did not have a place of its own big enough for events such as retreats or pastoral care gatherings.
Above, Bro. Bo presenting his dreamboard showing his wish for 1,000 LOJ Feasts.
For the Poor
Beginning in the 1990s as the passion to serve the Lord and His people so intensified among the members, the Lord granted LOJ a place of our own. He inspired a member, Sis. Trinidad Mangahas, Tita Neneng as we call her, to donate to LOJ her family's three-hectare property located at Sitio Tanag, Barangay San Isidro, Montalban (now Rodriguez), Rizal.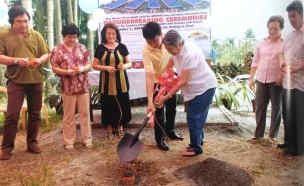 For the Abandoned
We were happy to finally have a place of our own. But in deep prayer, by the grace of the Holy Spirit, Bro. Bo realized the property was not really for us but for the anawim—that's the Hebrew word which means God's poor.
Long story short, led by Bro. Bo,
LOJ established the Anawim Lay Missions in December 1994.
In March 1995, LOJ registered the Anawim Lay Missions Foundation (ALMS) Inc. with the Securities and Exchange Commission as a non-stock, non-profit charitable foundation.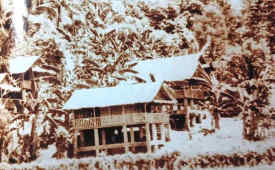 Anawim started with huts (left), for the lolos and lolas. Above, Bro. Bo with mom Pilar Sanchez during groundbreaking rites for new Anawim homes. With them, from left: Erwin Bulatao, Aida Dy, Lynda Reyes, Donna and Rolly España. Below left, one of the resort- like cottages now.
During its early inception, Anawim accepted whoever God sent — young and old, the physically impaired, the orphaned, the abused, the homeless, anyone rejected by society.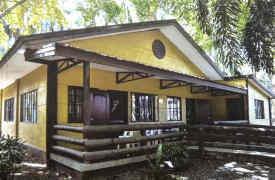 The Department of Social Welfare and Development (DSWD), however, advised that Anawim focus on the least served among the needy: the abandoned elderly. So, this gave birth to the Anawim Home for the Abandoned Elderly.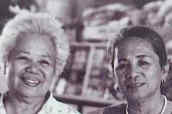 Tita Neneng, with good friend, Sis. Julie de Jesus, a passionate LOJ supporter, became among the members of the ALMS Board of Trustees, with Sis. Marissa Chikiamco as directress of the Anawim Montalban (Rodriguez) Center, and after her, Bro. Tim Duran, all committed to make disciples of our Lord Jesus.
Thanksgiving
Today, I am blessed to serve as chairman of the ALMS Board of Trustees, with Bro. Carlos Dimson as our indefatigable Anawim Center executive director.
Here, we share precious moments of Anawim Year 28 celebration on June 7, 2023. Deepest gratitude and Glory to God!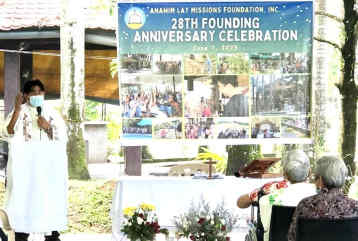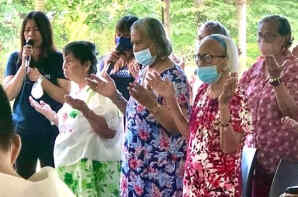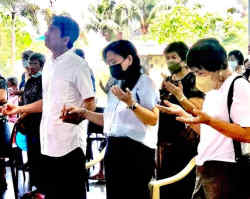 During Holy Mass: Rev. Fr. Joseph Pumihic, CICM; Lolas, Bro. Bo Sanchez, his wife Sis.Marowe, Sis. Aida Dy, trustee; Sis. Chelle Crisanto, LOJ Community coordinator.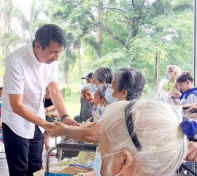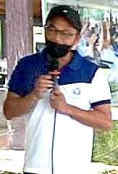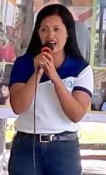 Precious Moments, from extreme left: Bro. Bo with grannies; Greetings from Bro. Caloy Dimson, executive director, and Sis. Arcie Binohhi, Center administrator; Dance time!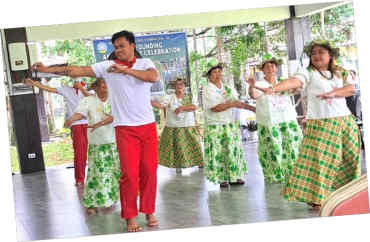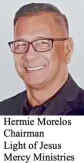 This story was first published in the Feast Family Online News Magazine.
Published by THE FEAST MERCY MINSTRY (October 1, 2023)