HE CARES MISSION PART 2
For Street Children: 27 Years… and Counting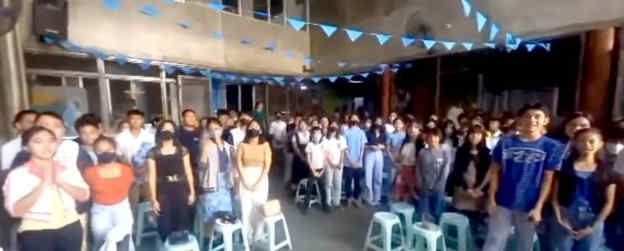 FOUNDED on August 10, 1996, He Cares Mission for Street Children marks its 27th Year this 2023.So, He Cares is our featured partner beneficiary of our Mercy Ministries for the month of August. We started our series, Part 1, on He Cares' farm land, called the Promised Land, in The Feast Family August 6, 2023.
But the following Sunday, August 13, 2023, we had Breaking News: the onslaught of Typhoon Egay and Typhoon Falcon. Our other Mercy Ministry, the Light of Jesus Disaster Recovery Ministry, now we call The Feast Little Acts of Love, promptly ministered to Feasters as well as non-Feasters in the affected areas—Pangasinan and Bulacan. So, we featured this Breaking News and the valiant response of our Mercy Ministry in our August 13 , 2023 issue.
Today, we continue our series, Part 2, on He Cares Mission with the celebration of He Cares' 27th Founding Anniversary at The Feast Bay Area.
Here, we share the Grand Celebration.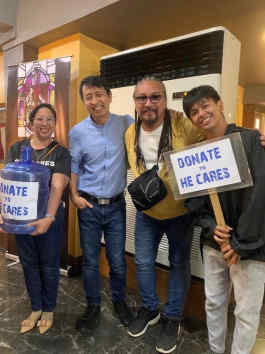 LIVE at Feast Bay Area
IT's a story we love telling and telling again – because it's the story of our Lord God and His Amazing Love.
God well expressed His Love especially for those in dire need through our He Cares Mission founded by Bro. Joe Dean Sola.
Once a carefree youth, Joe Dean became a member of our Light of Jesus Family because one day, he found himself short of cash. His elder brother, Dan, then attending an LOJ prayer meeting in Cubao, told Joe Dean to come and get the money from him.
Long story short, Joe Dean, hearing the Talk on God's love at the LOJ prayer meeting, experienced a spiritual awakening and so, he served God, first with Bro. Bo Sanchez at our Anawim Home for Abandoned Elderly. There, he met Ardis, also an LOJ member who shared his passion of serving the poor. They fell in love, got married, and ably supported by Ardis, Joe Dean founded He Cares Mission for street children. Bro. Bo and LOJ promptly supported He Cares.
This year, 2023, He Cares Mission marks its 27th Founding Anniversary— yes, over two decades of caring for street children.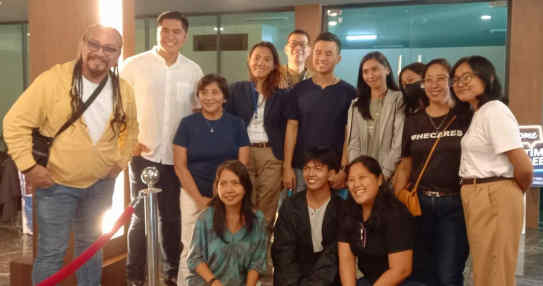 Joe Dean (top, long hair, yellow jacket) with Bro. Bo and co-servants, and with Ardis (above, 3rd from left) with Feast Bay Area leaders and other co-servants at The Feast Bay Area celebration.
On VIDEO presented at The Feast Bay Area: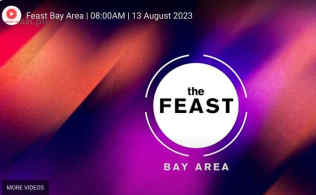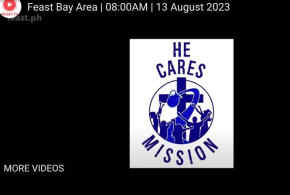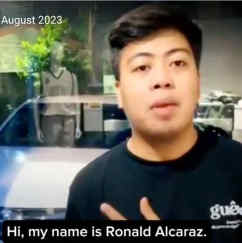 Ronald dreamed and worked to overcome his poverty.
His hard work and perseverance paid off.
Ronald is now working as Fraud Deputy Manager in an international company.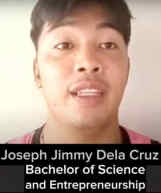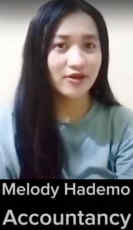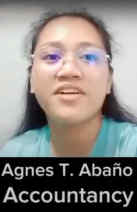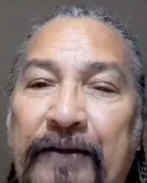 JOE DEAN SOLA: A blessed day to everyone here today. We're sending 700 children to school. We need your generosity. And we ask you to be generous by sharing your blessing to our needy Filipino children.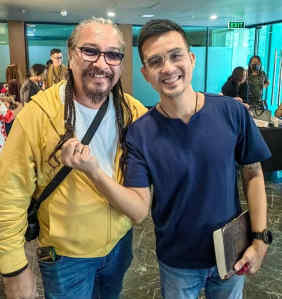 Birthday Gift
Feast Bay Area preacher Bro. Audee Villaraza marked his 45th birthday on August 14, 2023.
The day before, at The Feast Bay Area, Bro. Audee called on Feasters who would like to give him birthday presents to give the gifts to He Cares.
Bro. Audee shared on his Facebook Page:
This is Joe Dean Sola, founder of He Cares Foundation. Long ago, he and his wife (Ardis) answered God's call to help the poorest of the poor children by giving them a better life away from the streets.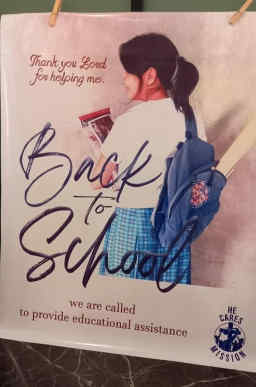 Every Saturday, they would bathe, clean, feed, and teach the kids about God. This movement grew with lots of volunteers helping out.
By God's grace, the mission has gotten bigger. They were able to construct a bigger space and recently, someone donated to them a farm land in Bulacan.
So, last March 2020, Joe Dean made a commitment to the Lord that he would not cut his hair until they're able to develop a farm land in Bulacan as an expansion for He Cares.
This October, 2 dreams will come true:
1) the farm will now be ready, and 2) he finally gets to cut his hair!
Hallelujah!
Though the mission is larger than ever,
He Cares is looking for people to sponsor 700 kids to school. Perhaps if you're reading this, this message is for you
(To know how to help, you may contact https://www.facebook.com/hecaresofficial)
Published by THE FEAST MERCY MINSTRY (August 13, 2023)