Christmas Children
By CYBILL P. BAYTO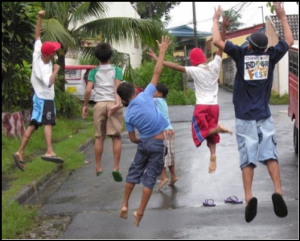 CHRISTMAS began in the little town of Bethlehem, where a Child was born in a lowly manger, who would be our Lord and Savior Jesus Christ.
Since Christmas began with a Child, the season has always been a celebration of and for children.
And so, this Christmas, The Feast Family celebrates children—the children of He Cares Mission, one of our Feast Family beneficiaries.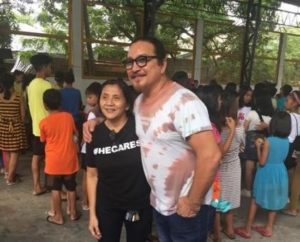 We have featured He Cares several times already. For those not yet familiar with this, our partner beneficiary, here's a backgrounder… He Cares Mission is inspired by the Biblical verse in 1 Peter 5:7: "Cast all worries to Him because He cares for you."
The verse is one of the favorites of Joe Dean Sola, who started serving God after an intense spiritual renewal in our Light of Jesus Family where he has been a member. Joe Dean served in various ministries in LOJ but his one passion was to serve the poor, which saw full expression when he volunteered as one of the servants of Anawim Home for Abandoned Elderly, joining our founder, Bro. Bo Sanchez.
At Anawim, he met another LOJ member, Ardis Abrogar, who, like Joe Dean, longed to uplift the poor and give them a better life. Joe Dean and Ardis fell in love and got married on August 5, 1995. They are blessed with three children: Jerome, Therese, now in their 20s, and Marian, a teenager.
He Cares Christmas
He Cares celebrates Christmas 2021 with Worship and yummy Yule treats!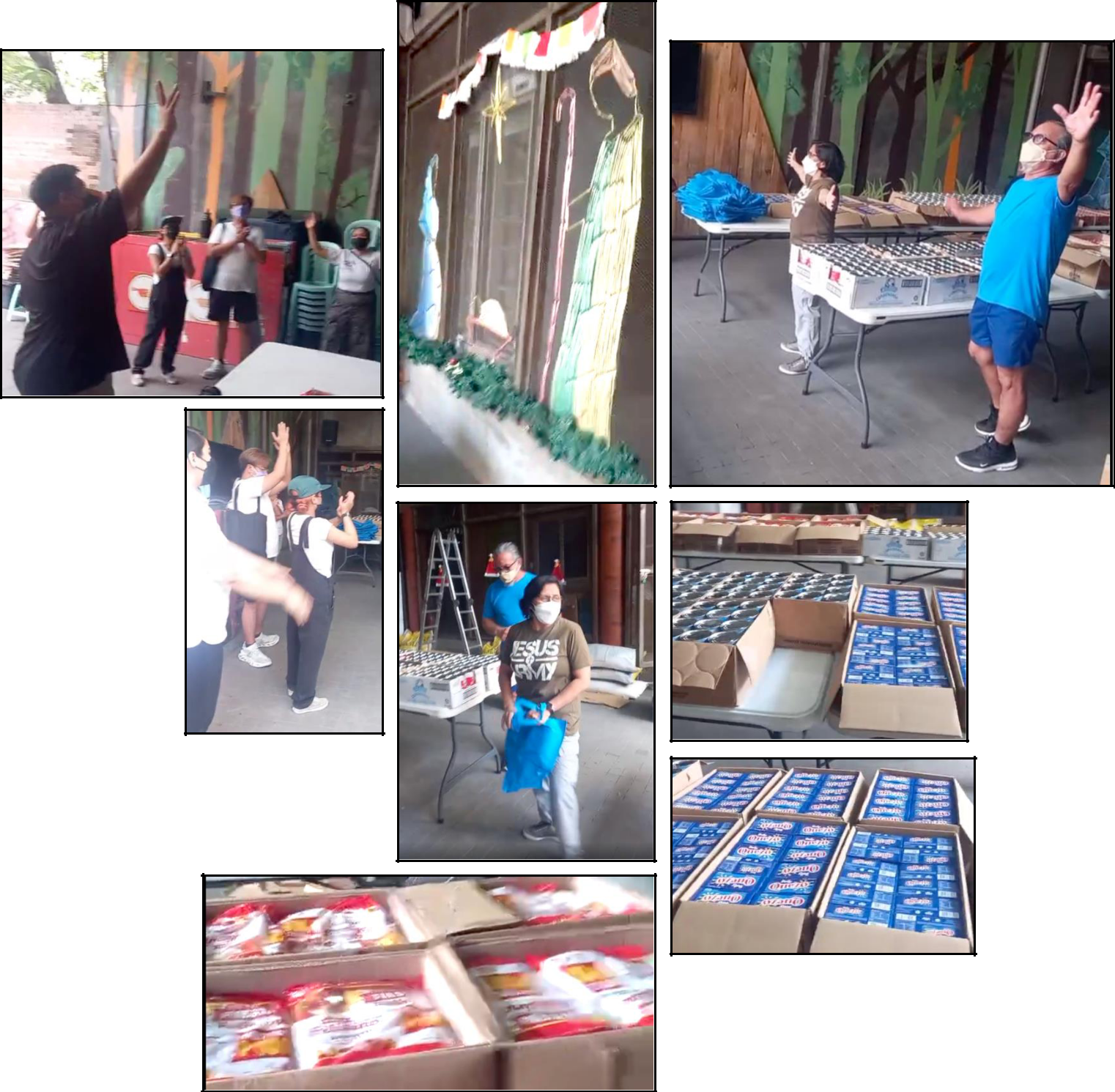 Gift-Giving
God gave us His Son, our best gift ever, on the first Christmas Day.
And so, no He Cares Christmas is complete without gifts, and Thank Yous, hugs, and cheers!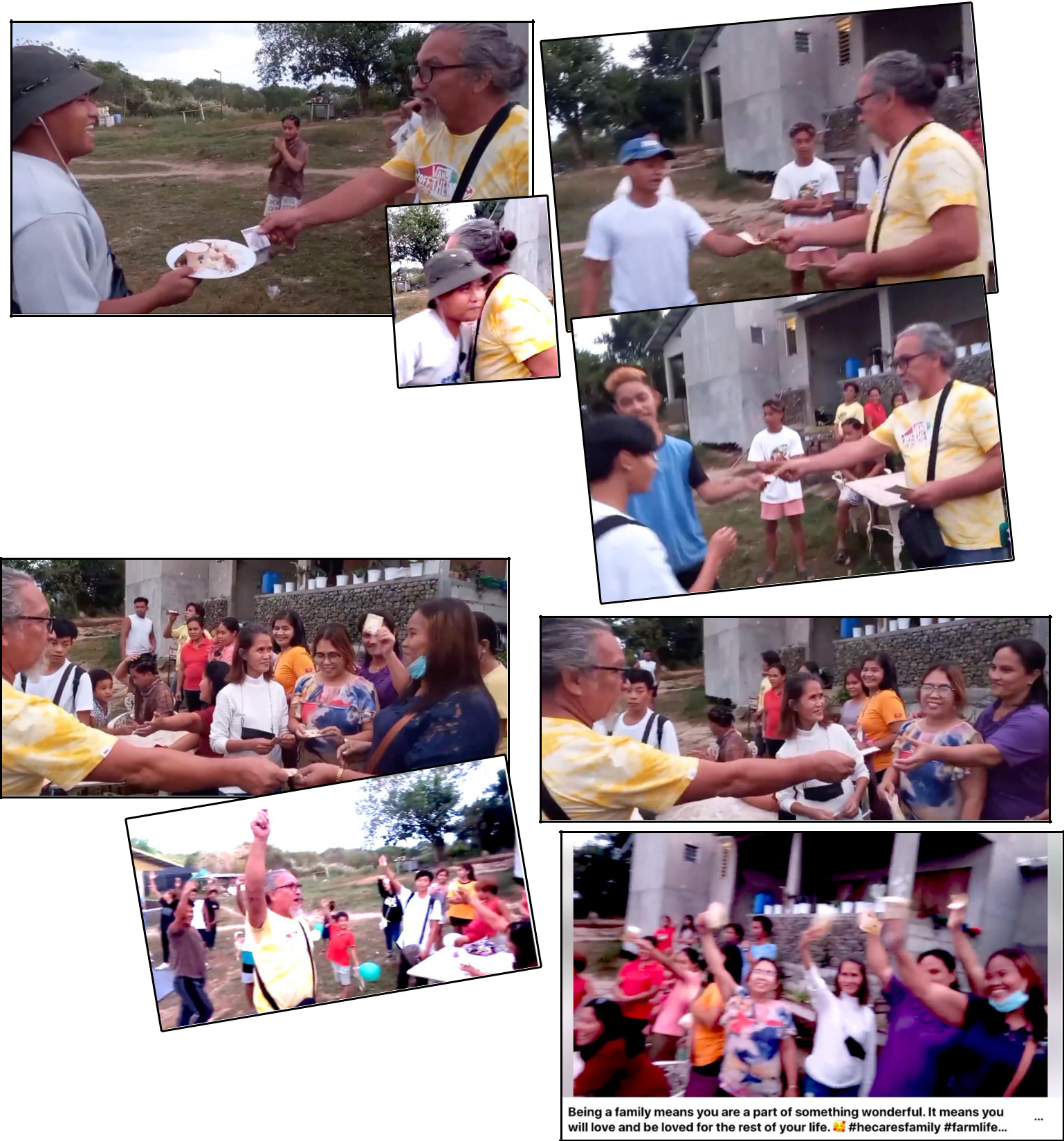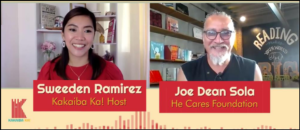 Making a Difference
Last December 14, Bro. Joe Dean recalled the beginnings of He Cares in an interview with Sweeden Ramirez, host of Kakaiba Ka, an online program aiming to inspire faith in God by featuring the example of people making a difference in this world 6 yes, kakaiba, through passionate practice of their faith.
Here, we share excerpts with additional backgrounders on what might be unfamiliar to first-time viewers, plus the Filipino words translated into English for our international audience.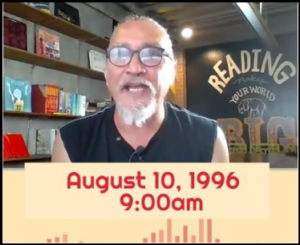 Q.When did you start He Cares?
I founded He Cares in 1996. On August 10, 1996, I started my day as usual, at my prayer room, worshipping the Lord.
But that day was going to be different.
I went out to go somewhere, but as I waited for a jeepney ride, I was bombarded with so many questions in mind: Who am I after I had prayed? What is my identity outside the prayer room? God, what did You create me for?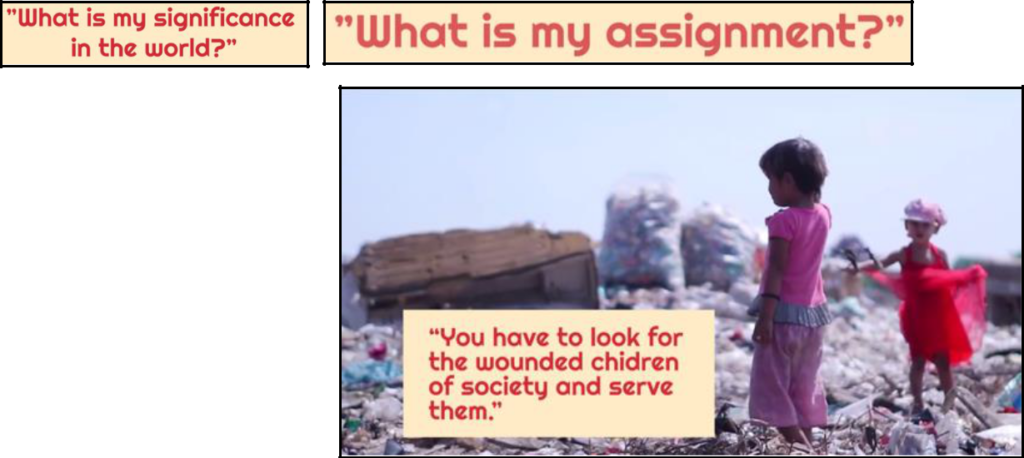 I went back to my prayer room and I presented everything to God. Listening to him, in my heart I received a message that said "I am happy that you praise me. I am happy that you worship me. But the moment you step out of this room, you have to do something…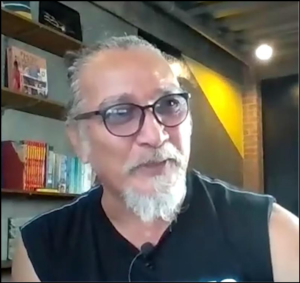 After I received that message, I asked myself: Who are the wounded people in society? What does Scripture say about this?
So, I tried to recall my little knowledge about Scripture. I came across the parable of the Good Samaritan.
(The parable, as told by Jesus in the Gospel of Luke, is about a traveler –supposed to be Jewish– who was beaten and left half dead on a road.
A Samaritan helped the injured man— even as Samaritans and Jews despised each other. Thus this Samaritan was called Good.)
The lesson is if we will help one another, we can heal.
You have to invest money in a ministry such as yours.
How much was your initial investment?
When I went out, I had P20 in my pocket. That was the only money I had – for my jeepney fare. But there was no jeepney passing by. Then, I noticed two grubby children – you know, what we call Taong Grasa (Greasy Person). Not a flattering name, so I coined its euphemistic equivalent: Baby Oil.
The children looked famished, so, I was moved to buy them food.
With my P20, I bought Spanish bread and Pop Cola.


I didn't have fare any more. But I found my purpose in life.
I promised the children, "From now on, you will not be hungry anymore." I told them about He Cares and our location, and I said, "Whenever you are hungry, just go to He Cares."
I brought the kids to our Home for a good bath. And I called friends to solicit for clothes for them.
Expansion
Bro. Joe Dean shares that from the 2 children, the number of He Cares beneficiaries increased to 8… and continued to increase some more… from 8 to 15, from 15 to 45, and so on…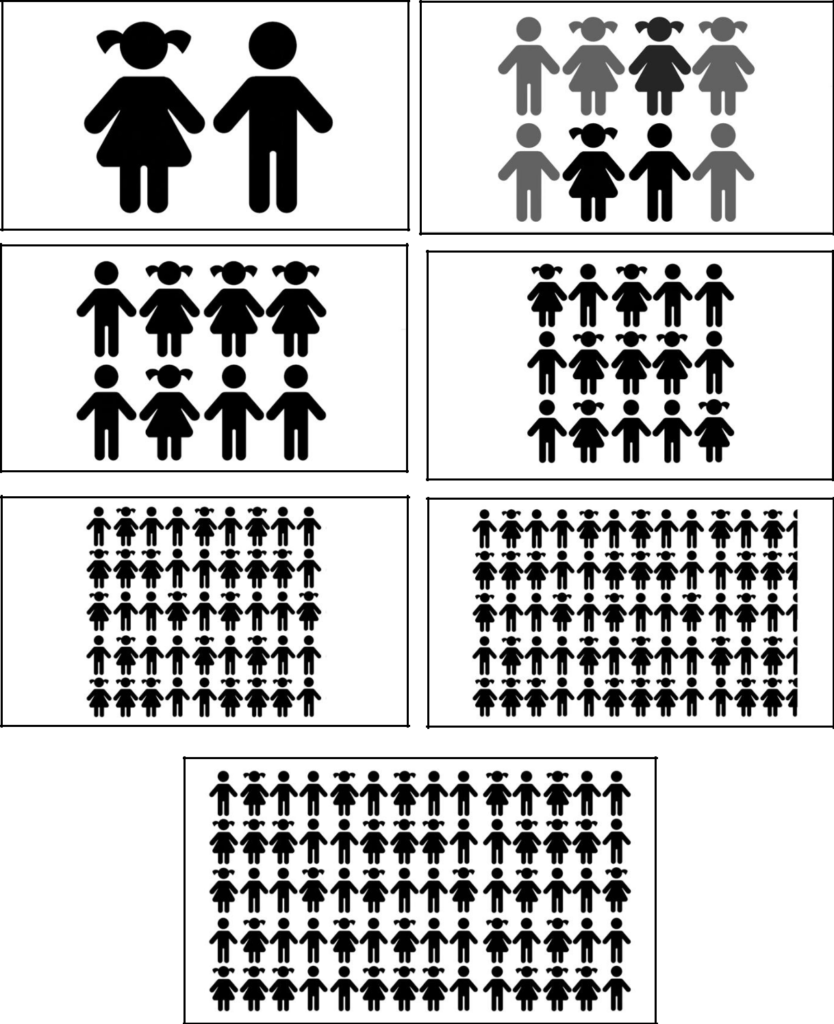 Hope and Salvation
Even before Joe Dean and Ardis got married, Joe Dean often gathered street children, giving them food, reading to them Bible verses, and explaining to them God's message of hope and salvation. When he and Ardis settled down, naturally, the couple opened their home to the street children. Eventually, their ministry evolved into the He Cares Foundation.
Bro. Joe Dean presents updates on He Cares programs: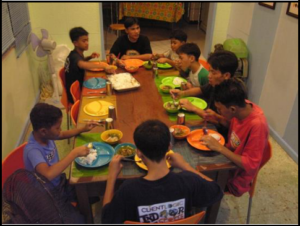 BALIK-KALUSUGAN
He Cares has organized the Balik Kalusugan support group which conducts a Feeding Program for street children starting on various streets of Quezon City such as Timog and West Avenue.
He Cares has never stopped its Feeding Program even amid the Coronavirus Disease Pandemic.
Says Joe Dean: "If I base on the plates we use for our Feeding Program, I can say we served 80,000 meals in 2020 alone."
BALIK-BAHAY
This ministry maintains the He Cares Home located in Quezon City. He Cares conducts case studies on family background of the children to help wayward children to return home. The Foundation sets meetings with parents and work out reconciliation between a wayward child and his parents.
He Cares conducts regular family counseling and prayer for reconciliation and at the same time supports the child with moral development as well as his material needs.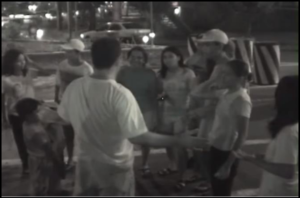 Bro. Joe Dean shares: "My family and I lived in my in-law's house. And we used their garage as shelter for the street children. But as they grew in number, the children could no longer be accommodated in the garage. So, we looked for a house with a bigger garage."
With a bigger place, he thought he could bring more children in. So, every night, he ministered to rugby boys on the streets– poor, hungry children addicted to contact cement known as rugby, and other solvents to alleviate their hunger, resorting in crime to have money for their addiction.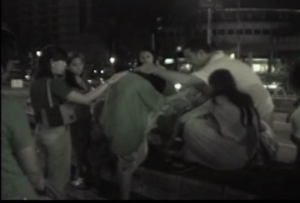 "I stayed on the streets up to 1 a.m., looking for those God wanted me to save," Bro. Joe Dean continues. "I gave them my address and told them, 'If you need help, just go to this address.' I told them to invite others to go along with them. So, our beneficiaries increased from 45 to 75 to 100 to 150.
With the increasing number of street children, He Cares was being evicted from the garage.
So, Bro. Jo Dean received an inspiration: "When the children were already 150, the Lord inspired me to get a room for them."
But he didn't have any more financial network– except the rugby boys. "I didn't want to give them a place like it's a dole out. I wanted our beneficiaries to participate in their rehabilitation—like in our Feeding Program, we give the children duties like washing the dishes. "
He said he was inspired by the miracle of the five loaves and two fish – when Jesus used five loaves and two fish, from a boy to feed a multitude. (Matthew 14: 13-21).
"You lift to Heaven the little you have and what you give is multiplied. The blessing will come," he points out.
So, one day, he challenged the rugby boys.
He told them, "Give me the P5 you use to buy rugby and I will build you a room."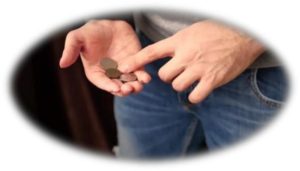 They looked at him and said, "Brother, you look more high than we are." Bro. Joe Dean, laughs: "Well, they saw only P5.
They did not see the mass of people who will contribute to my project and then something big would happen."
Nevertheless, each one put P5.00 on his palm. He gushes, "And to my surprise, I gathered a
total P1,500.00! I was so happy, and I was like, 'So, this must be how the drug syndicates feel!'"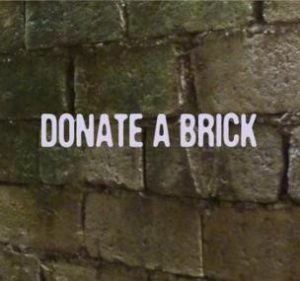 Donate a Brick
With the P1,500, Joe Dean knew he could already begin his project to build a place for the street children. To have more funds, he mounted a campaign– the He Cares Donate a Brick— which asked for P10.00 donation for every brick to be used in constructing the He Cares Mission Center.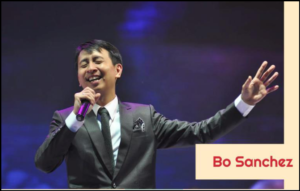 Again, he didn't hesitate to ask for help. He approached Bro. Bo and requested him to give him 5 minutes in his faith gathering, The Feast, to explain his project.
Joe Dean continues, "Bro. Bo readily gave me my 5 minutes in The Feast. And, again, to my surprise, after speaking for 5 minutes each in five sessions of the gathering, I raised a total P1.5 million!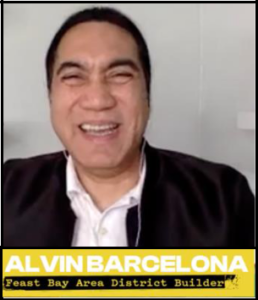 He also approached another LOJ preacher and Feast builder, Bro. Alvin Barcelona, who meets with students, teachers, and administrators in the country's top universities.
"He welcomed me in his meeting with the Ateneo de Manila community. And so, some Ateneo students volunteered to serve in He Cares."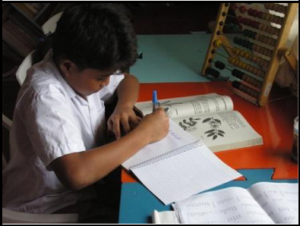 BALIK-ARAL. This program provides pre-school and elementary level scholarships for out-of-school children. The ministry solicits funds for the Balik-Aral scholarships and conducts tutorials for the children.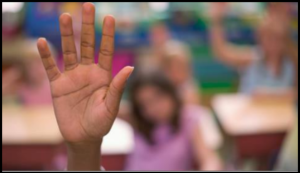 Joe Dean narrates how the ministry started: "One day, I asked the children who among them wanted to go back to school. One child raised his hand. So, I began Balik-Aral and talked to school principals about our progam. And I called friends to donate school uniforms."
And he talked to more people, soliciting at least P5.00 from each person to raise more funds for the He Cares scholarships.
Before the Pandemic, He Cares was serving 700-800 scholars. Sadly, because of Quarantine protocols, the number of scholars is down to 500.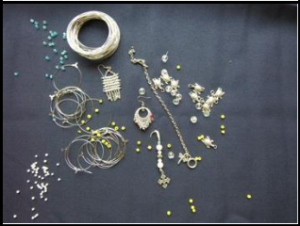 BALIK-HANAPBUHAY. Through its Balik-Hanapbuhay ministry, He Cares provides livelihood projects such as jewelry making to give jobs to parents so they can fend for their children that they may no longer wander on the streets.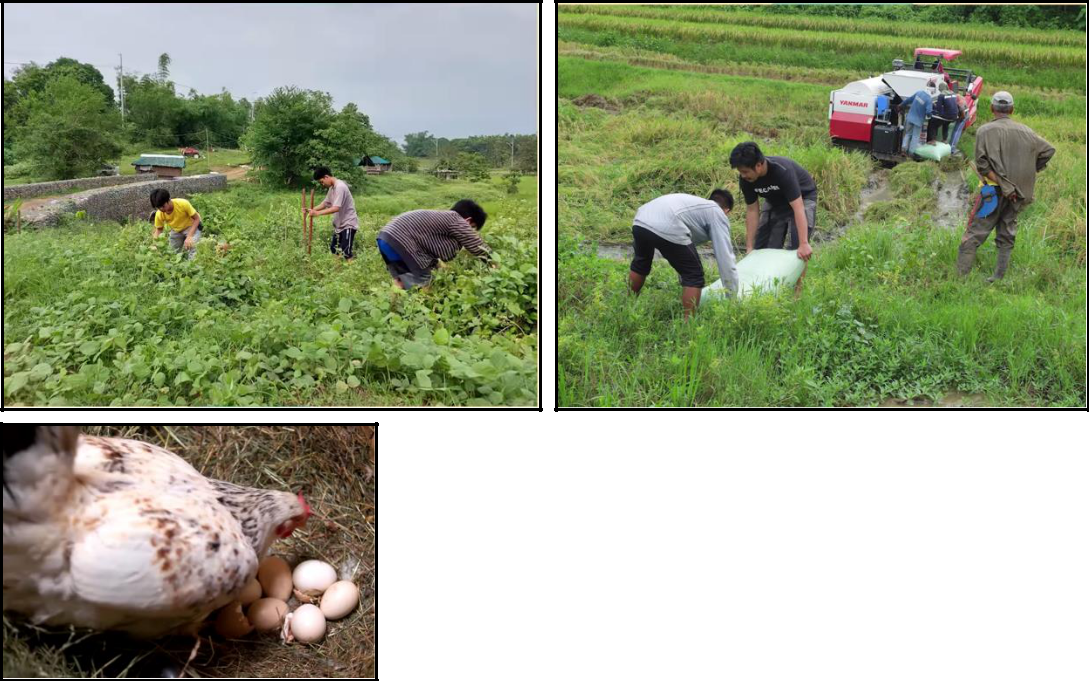 By God's grace, He Cares received a donation of a property in San Rafael, Bulacan, which it has been developing into a farm to provide food for its beneficiaries.
The Anawim Farm is now producing rice, so, He Cares now enjoys a harvest of 200 cavans of rice every quarter. The Foundation also raises livestock, particularly hens now producing eggs.
"We consume 800 eggs every week for our Feeding Program," Joe Dean says. Aside from providing food, the Farm has served as training place for the children.
Joe Dean explains: "We have two groups of beneficiaries. Those who are aged 18 and below, and those aged 18 and above.
Aside from the spiritual formation and education benefits given to He Cares children, those aged 18 and above learn livelihood skills. They are given responsibilities at the Farm, assigning them to take care of the animal shed, fishpond, nursery, fruit-bearing trees. They have learned planting trees, driving tractors, welding, carpentry, building cages for the hen for laying eggs.
"They are excited in helping at the Farm," Joe Dean says.
To put order in their time management, Joe Dean says they are assigned 4 hours every day to help in the construction, 2 hours attending to their school modules, 2 hours farm work, plus 1 hour for Facebook.
He points out: "So, they are working for their food, for their scholarship— exercises which help them develop their manly character."
Success Stories
He Cares takes pride in a number of success stories among its beneficiaries. Joe Dean cites four: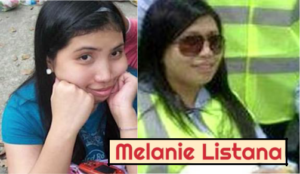 Melanie Listana. He Cares' first graduate, she is now an architect. She got married few years ago with a civil engineer. Before the Pandemic, she studied construction management. She has brought her family out of the slums, and she's sending her siblings to school.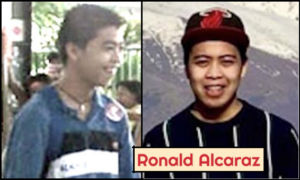 Ronald Alcaraz. A Nursing graduate from the
University of Fatima, he travelled to Mexico
and worked there as a nurse for one year. Then he
found another Nursing job. Financially blessed,
he is sending his children to private schools.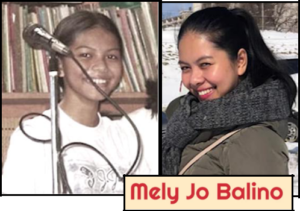 Mely Jo Balino. Also now a nurse, working in Canada. She is supporting her family.
A sister, also a He Cares beneficiary, works as a bank supervisor.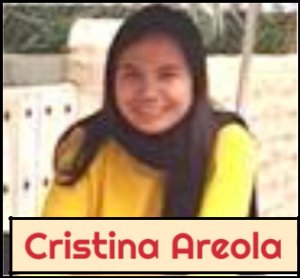 Cristina Areola. A Chemistry graduate, she now works in Saudi Arabia. She also serves as He Cares chemist.
At the outset, Joe Dean says He Cares does not accept services offered by the graduates. But Cristina has no sibling to support, so she can well help out in He Cares.
Kakaiba
Yes, He Cares has helped once wayward street children to become individuals who are now making a difference in this world—what Kakaiba Ka illustrates how to stand out from among the ordinary: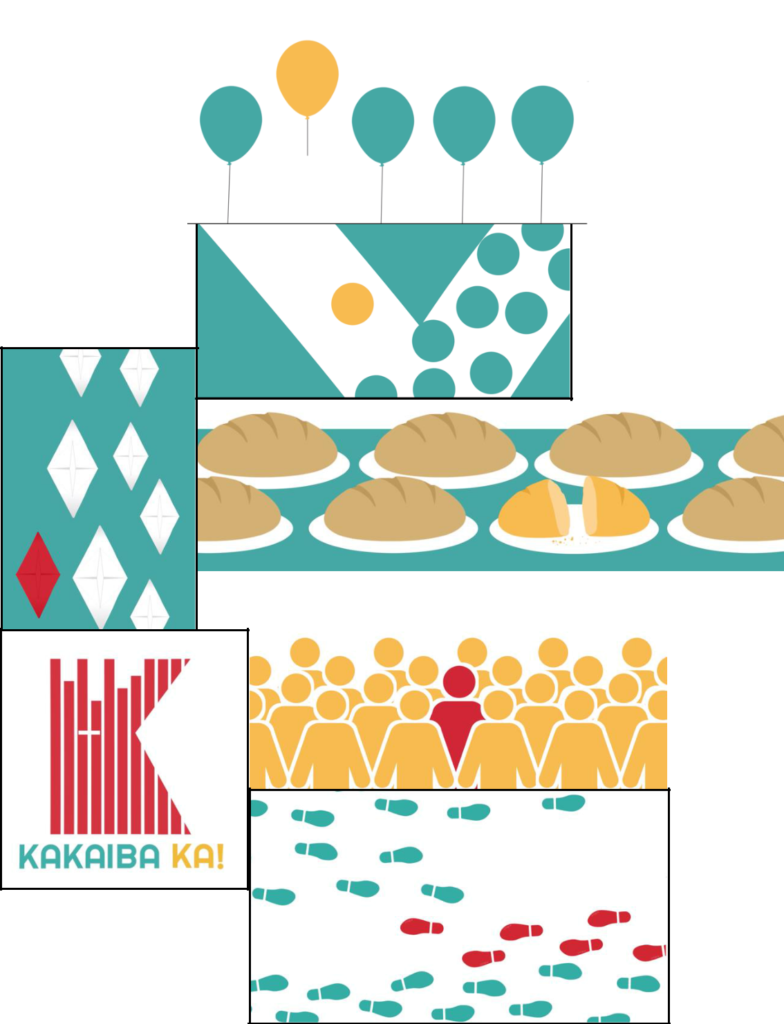 Needs
Asked what are the urgent needs of He Cares, Bro. Joe Dean enumerates the following: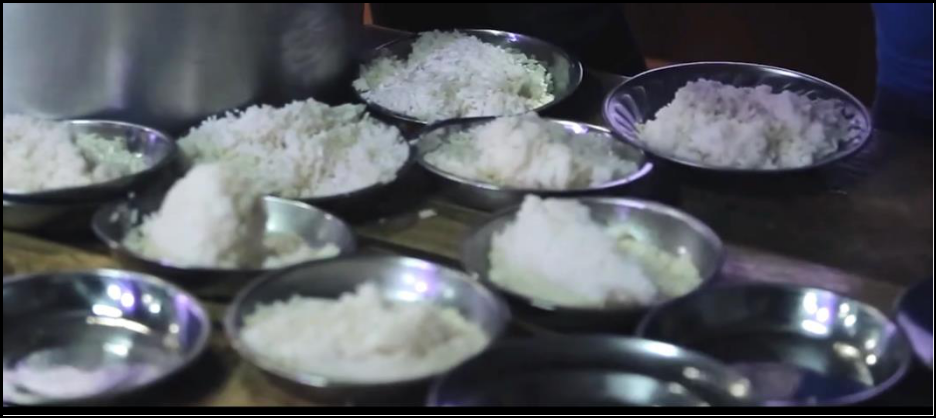 Food. "The children are with us 24/7. So our foremost need is food. We are heavy on rice."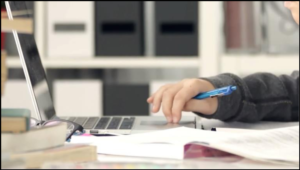 School Supplies. "We have two kinds of students– formal and informal. For those pursuing formal education, we give them monthly financial support.
For those in the informal group, we provide supplies they need throughout the year – computers, mobile phones, as well as Internet connection."
Toiletries and Other Basic Needs.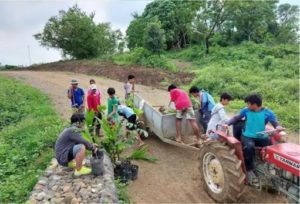 Livelihood Support.
"We need livelihood skills mentors to help beneficiaries and their families set up online business."
Dreams and Wishes
Still, Joe Dean says He Cares has big dreams:
More Homes. "I started with 50 homeless kids in our shelter. Some already graduated. Some have reconciled with their parents and are now back to their home.
"Now we have 22 kids in the shelter, 350 kids in our Feeding Program, 800 scholars all over the country."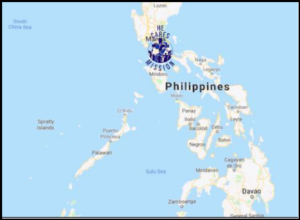 A Dormitory for College Students. "We are converting our Quezon City shelter into a dormitory for college students with good WIFI, sleeping facilities, and providing school supplies."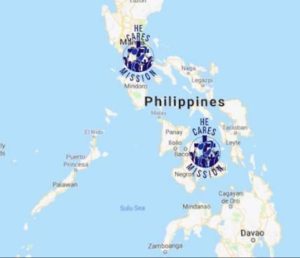 More Farms. "We wish to have farms modelled after our San Rafael Farm. We will build another one somewhere in Laguna to serve 50 families.
"Our dream is to establish more to serve at least 50 families in Bacolod, Palawan, Butuan, Agusan, and Iligan.
" If that is the will of God– to put up a good ambiance for sustainable community living, so, our goal is to remove worry of parents, about educational plans, worry about the food they are gonna eat, worry about who will mentor them."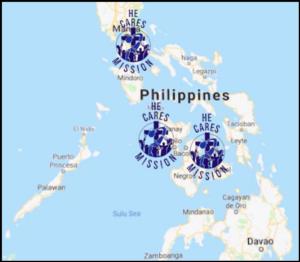 No to Sachet Mentality. In addition to his dreams, Joe Dean expresses his fervent wish: I don't like the sachet mentality. I don't want us living with only P5.
The dream that we have is getting smaller when we say, "With P5, the talk is over. We don't need to exert more effort… Let's not be content with a P5-cookie or P5-shampoo. He Cares wants us to level up to big size.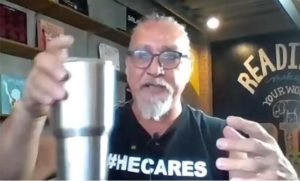 We need our nation to have a better dream for everyone. So, I think my dream is to change the mindset—toward removing the poor mentality.
Many promise me, "Bro, I will help He
Cares when I become rich or when I win in the Lotto."
But I tell them: "Do you have P10.00 now? Okay, give me your P10 and you have helped already.

Give children who are hungry P6-Skyflakes. Why not?
If you're a Christian, you have to respond to the need to heal the now wound.
Joe Dean adds this advice: "Help depending on your resources. Listen to God, listen to the Church, listen to your pastor."
Advice to He Cares Children
To the He Cares children, Joe Dean has simple wishes:

BALIK- LOOB SA DIYOS. There are two major commandments: Love God and Love our fellowmen. In obedience to the first commandment, He Cares' top ministry is actually the Balik-Loob sa Diyos ministry. Through this ministry, He Cares conducts prayer meetings to bring back the children and their families to God.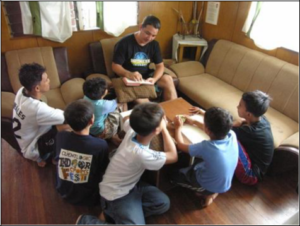 For Joe Dean, He Cares is all about glorifying God: "I am happy because I am able to fulfill my human responsibility. But it is not just a responsibility. It is a mission. It is about glorifying God for what He has done for His people. I'm just responding to His call… As a human responding and fulfilling the second commandment.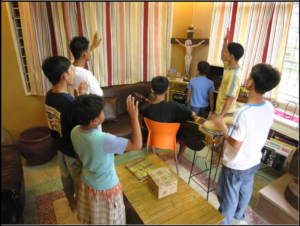 I am happy when I feed people. I say, "Wow, God thank you for the privilege to fulfill what You commanded."
It is doing what Jesus implied Christians hoping to get to Heaven should do, as we read in Matthew 25: 31-40:
"For I was hungry and you gave me something to eat, I was thirsty and you gave me something to drink, I was a stranger and you invited me in, I needed clothes and you clothed me, I was sick and you looked after me, I was in prison and you came to visit me."

To Give
If you feel the Lord is calling you to care for He Cares, get in touch through:
He Cares Mission Center
He Cares Facebook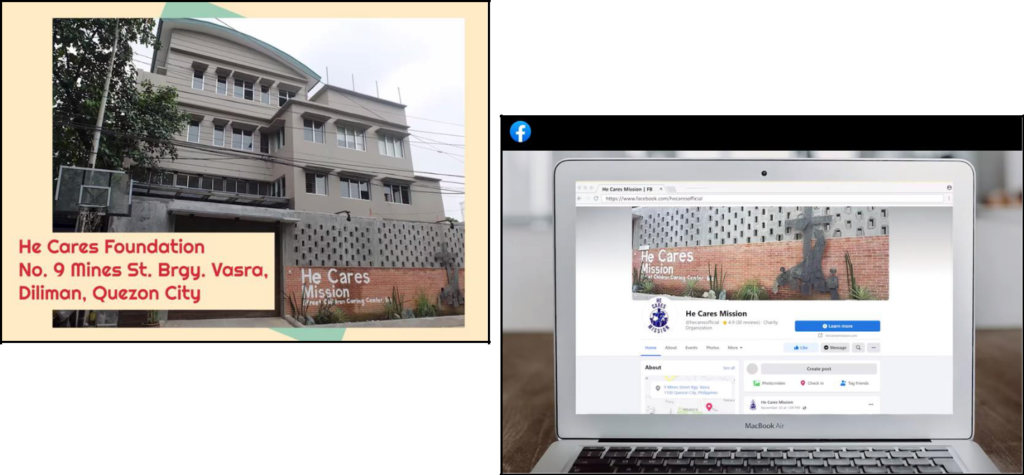 He Cares Website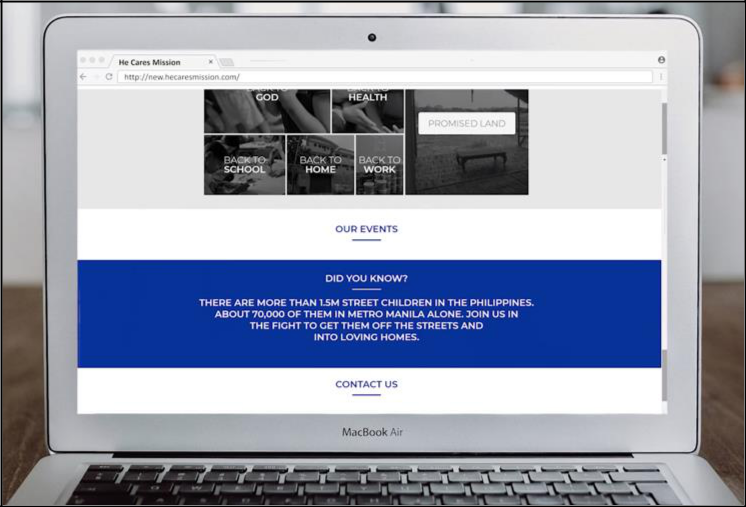 Or Call: