ANAWIM YEAR 28 SPECIAL Bountiful Birthday Blessings!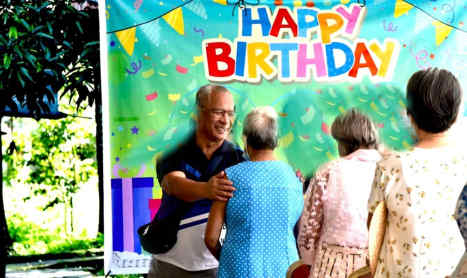 WHAT'S the happiest way can you celebrate your special day?
Fantastic fun in a five-star hotel? A beach bash? A terrific treat on a tourist turf? Great, right?
But a faithful few have chosen an amazing way: Celebrating with our lolos and lolas in our Anawim Home for Abandoned Elderly!
Yes! Instead of celebrating their special day—birthday, anniversary— in those fancy venues, some Feasters wisely, kindly choose to party with our lolos and lolas.
That's exactly what our Bro. Hermie Morelos, chairman of our Light of Jesus Mercy Ministries and Anawim Board of Trustees, happily did October 29, 2023.
How happy? What's happier than receiving Bountiful Birthday Blessings for making our elderly happiest?
Here, The FEAST FAMILY Special, sharing with you the happiness…
Thanksgiving!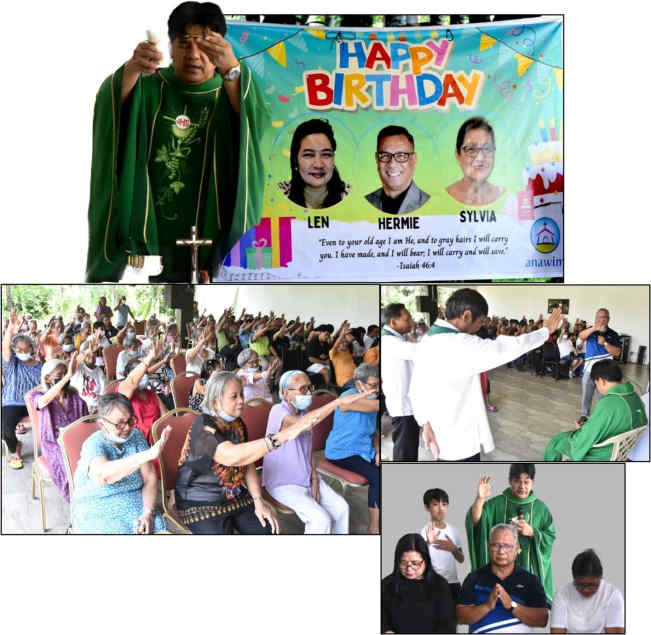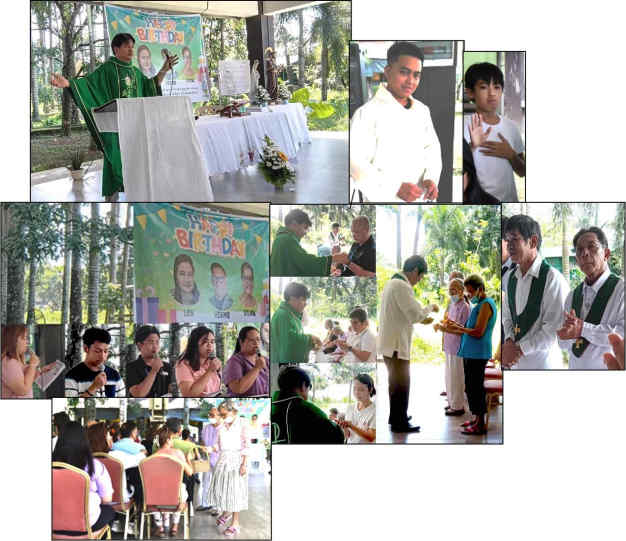 Greetings!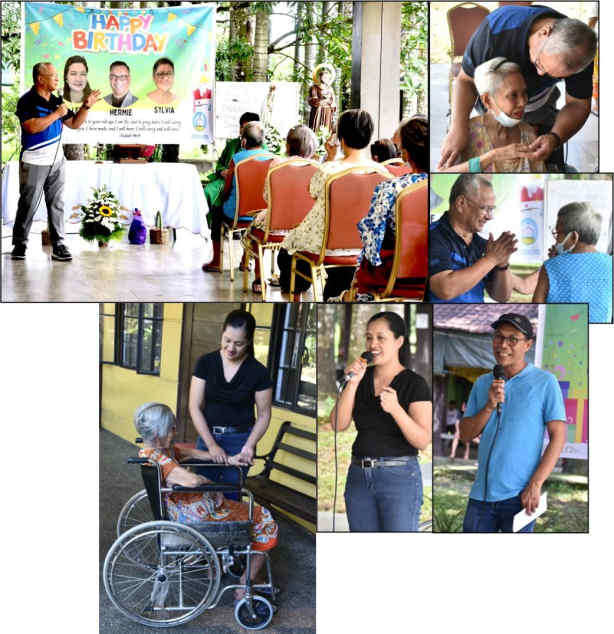 Joyfully inspiring our grannies, from top: Bro. Hermie; Sis. Arcie Binohhi, Anawim Center administrator; and Bro. Carlos Dimson, Anawim Lay Missions executive director.
Singing!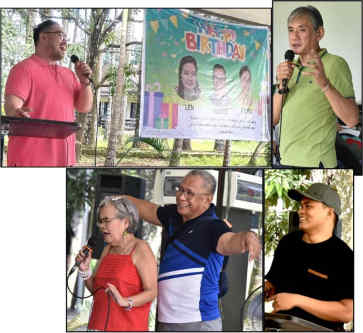 Dancing!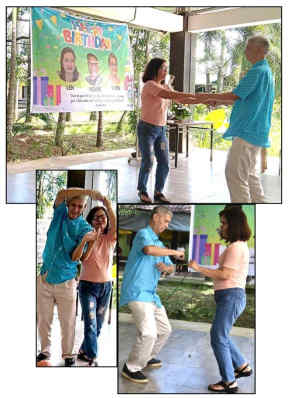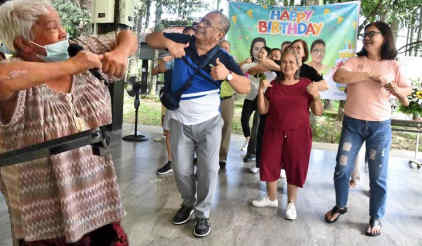 Singing and Dancing!
Irrepressible
Lola Felisa with her exciting action song and dance– and
Bro. Hermie and other guests gamely show off they can yes, sing and dance too!\
Loving!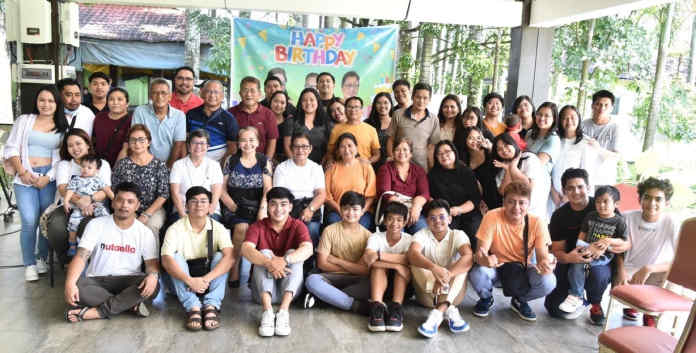 Yes, it's all about Love! Family and other relatives come in full force just to express to Bro. Hermie, Len, and Sylvia that they are deeply loved!

Meet the Morelos sibs, from left: Hermie, Pedro (Boy), Sylvia, Rusty, Myrla, Marilou, and Lenlen.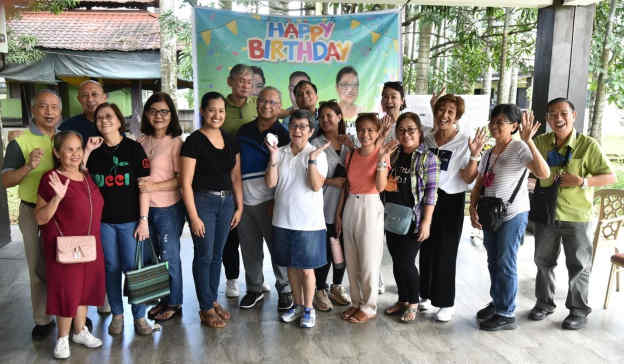 The Feast Ortigas District members led by Builder Bro. Jerome De Leon come with generous donations to Anawim! Thank you for the Love, Feast Ortigas!
Elven Fortaliza, aspirant for a post as Sangguniang Kabataan (Barangay Youth Council) Chairman, and Joanne Apao, as Kagawad (Council Member), take time out from their busy, busy campaign to be present for Bro. Hermie and the other birthday celebrators.
Bro. Hermie thanks for their Love, praying for reward for their noble cause.
Birthday Feast!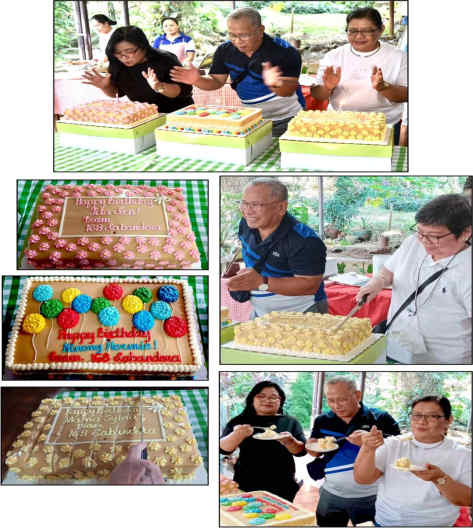 We said the happiest way you can celebrate your special day is hold your Birthday Feast in Anawim.
Why? Because when you share your blessings, you receive back the blessings! Like, CAKES! from well-wishers!
And, as you can see, in Anawim, what's happiest is you can have your cake and eat it too!
HAPPY, HAPPY BIRTHDAY, FR. JOSEPH, BRO. HERMIE, LEN-LEN, SYLVIA!
This story was first published in the Feast Family Online News Magazine.
Published by THE FEAST MERCY MINSTRY (November 5, 2023)