The FEAST LITTLE ACTS OF LOVE PART 3
All for Dagupan…Where Calamities Meet
THE word Dagupan is simplified version of the Pangasinan word nandaragupan meaning where people meet. Yes, Dagupan is a strategic place, center of significant events in our nation's history.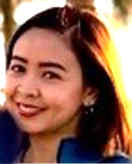 Dagupan is also center place of calamities. Dagupan had just struggled through Typhoons Egay, Falcon, and Goring, and now, as we write this article, Dagupan City is getting soaked in Typhoon Hanna, and Typhoon Ineng is also coming…
And amid the crisis is the Light of Jesus Family Disaster Recovery Ministry now called The Feast Little Acts of Love, ministering to the affected areas.
In Dagupan, now in charge is Cheryl Tiongson, Administration/Finance head of the Light of Jesus Family-Dagupan.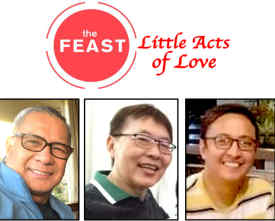 She started serving in 2019, and a couple of years after, in 2023, Dagupan would struggle through the series of typhoons.
Cheryl has connected with The Feast Little Acts of Love leaders, from left: Bro. Hermie Morelos, chairman; Bro. Marvin Tan, executive director; and Bro. Barz Lomibao, head, The Feast Little Acts of Love in Dagupan City.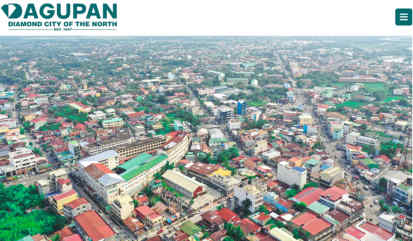 Calamities—Natural and Man-Made
Dagupan City is now called Diamond City of the North as it celebrated its 75th Diamond Jubilee on June 19, 2023.
Yes, 75 years of resiliency since its beginnings back in the 1500s.
The early settlers of Dagupan came from Indonesia. They lived along the water lines so their major sources of livelihood were salt-making and fishing. Yes, they were fishermen. The fishers of men would come later.
During the early times, Dagupan was the center of trade for East Asia. Still, it would not be spared of calamities.
Biggest man-made was the Spanish colonization of the Philippines.
As in other parts of the country, Dagupan revolted against the Spanish colonizers.
One on record was the revolution led by Andres Malong, a local chieftain of Binalatongan town (now named San Carlos).
The revolution failed as the Spaniards subdued the Filipinos. To commemorate the gathering of Malong's forces, the place was renamed Nandaragupan, meaning where people meet, later simplified as Dagupan.
Liberation
In time, on July 22, 1898, the revolutionary society Katipunan (Kataastaasong Kagalanggangang Katipunan ng mga Anak ng Bayan) liberated Pangasinan from Spanish rule. But as history has it, after the Spaniards, the Americans came, governing the country until World War II when the Japanese took over—choosing Dagupan as the provincial capital of the newly established Japanese government.
General Douglas MacArthur led the liberation of the Philippines, setting up his Luzon headquarters in Dagupan to prepare operations to recapture Manila.
Dagupan is now home to the MacArthur House, now a popular tourist destination.
Two years after Liberation, on June 20, 1947, then President Manuel Roxas signed into law Republic Act No. 170, authored by Speaker Eugenio Perez, formally recognizing the cityhood of Dagupan.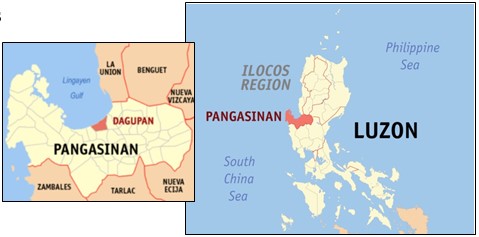 Center of Calamities
We know Dagupan well for its pond-raised bangus or milkfish, said to be the world's tastiest and juiciest.
But aside from those ponds, Dagupan has rivers that make Dagupan a center of calamities.
Seven rivers and 14 creeks flow and meet in Dagupan, a low-lying area—just an average of one meter above sea level. The place is a catch basin of flood waters from neighboring towns which then exit at the Lingayen Gulf. So, Dagupan is vulnerable to flooding. A high tide of more than one meter immediately floods at least seven villages.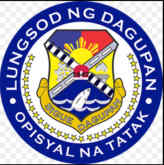 The seven rivers are Calmay, Pantal, Dawel, Tanap,
Mangueragday, Patogcawen and Bayaoas. So important are the seven rivers that along with the bangus, they are represented by seven waves in the city's official seal.
A major calamity was a 7.7 magnitude earthquake on July 16, 1990, damaging major infrastructure. But the Dagupeños promptly moved to rebuild their city.
But more calamities would beset the City. On July 28, 2023, the city government of Dagupan declared a state of calamity as all 31 barangays of the City experienced flooding and houses in the low-lying areas were greatly damaged by Typhoon Egay. Classes were canceled.
Typhoon Falcon, Typhoon Goring, and Typhoon Hanna would then come, one after the other.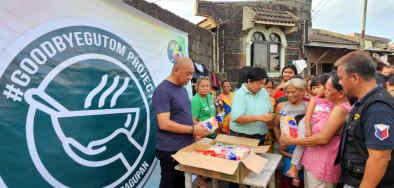 Quick Response
At the peak of the disasters, Dagupan City Mayor Belen Fernandez gathered government and non-governmental organizations to implement programs for the relief
of affected residents:
Goodbye Gutom or Zero Hunger
Launched on August 12, 2023, the program provides nutritious meals such as Tinola (chicken with ginger and onion soup) with Mayor Fernandez herself preparing and serving the dish to children of Barangay Careel and Barangay Lucao.
Livelihood for Tricycle Drivers. Still part of Mayor Fernandez's initiatives, the program is helping tricycle drivers with no means of livelihood during the calamity. The Mayor sought the assistance of Senator Imee Marcos who led distribution of P2,000 each to 2, 500 tricycle drivers under the Assistance to Individuals in Crisis Situation (AICS) program of the Department of Social Welfare and Development (DSWD).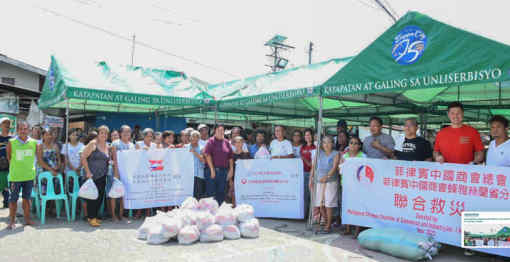 Continued Relief Operations. Relief operations continue to cover all 31 barangays of the City.
Experience in Calamity Response
Dagupan City is blessed with the right person to help out during the relief operations.
Cheryl Tiongson started in a Catholic school—at the Dominican School— for her Elementary education. For High School, she went to Ednas School, which adheres to tenets such as "What you do has a far greater impact than what you say," and "An excellent leader is willing to serve, and not be served."
For College, Cheryl went to the Lyceum Northwestern University, graduating in 2000, and continued there to earn a Master's Degree in Business Administration.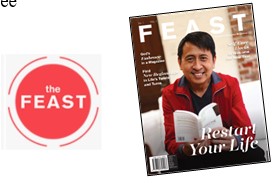 Today, she works as real estate lessor.
Cheryl said in this corporate career, "I had experience in calamity response activities."
But knowledge is not enough. One has to have a heart of faith which Cheryl has been blessed as she experienced a spiritual awakening.
Cheryl shares, "I was a practicing Catholic but with no consistent relationship with God."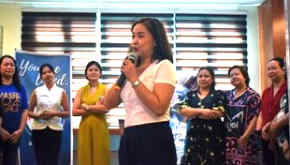 This would change when she found out about Kerygma, the inspirational magazine founded by Bro. Bo Sanchez, now called The Feast.
In 2019, she chanced upon a streamer of The Feast, checked out the prayer gathering, and today, she is a regular attendee at The Feast Dagupan.
Because here, she said, "I have a spiritual family who serves as my moral compass."
And eventually, she began to serve in The Feast Little Acts of Love Ministry.
Because here, she said, "I developed a heart of gratitude even for simple things and gestures."
And she is serving in other Light of Jesus Family Ministries. "Wherever my help is needed," she affirmed.
What sustains Cheryl in her mission is her favorite Bible verse: Trust in the Lord with all your heart; do not depend on your own understanding. Seek his will in all you do, and he will show you which path to take. – Proverbs 3:5-6 NLT.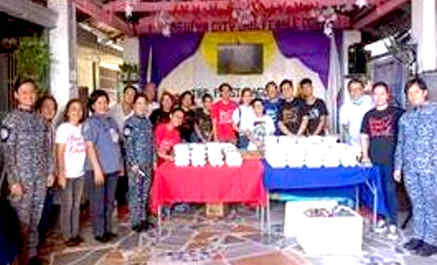 Acts of Love
At the wake of the typhoon disasters, The Feast Little Acts of Love-Dagupan promptly implemented relief operations.
The Ministry started feeding sessions in evacuation centers.
But one big problem has hampered the operations.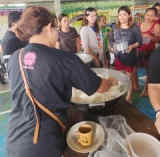 "Funds," Cheryl said. To address the problem, she added, the Ministry has made a directory of LGU Disaster Response point persons for quick communication particularly in securing calamity funds.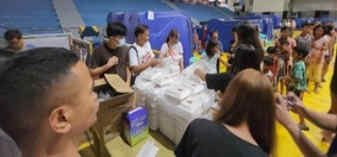 According to the Philippine Atmospheric, Geophysical, and Astronomical Services Administration (PAGASA), Super Typhoon Goring exited the Philippine Area of Responsibility on Wednesday, August 30, at 7:50 p.m. It actually did not make landfall in the Philippines but triggered torrential rain and fierce winds in parts of Northern Luzon.
An hour later, at 9:00 p.m., severe tropical storm Hanna entered the Philippine Area of Responsibility.
But Goring and Hanna were not the only problem. PAGASA said the enhanced southwest monsoon or habagat continues to pour rains causing the damaging floods.
So, servants of The Feast Little Acts of Love continue to be on their feet— most likely even immersed in the floods—to minister to affected residents.
Just to let them know that yes, they are loved.
This story was first published in the Feast Family Online News Magazine.
Published by THE FEAST MERCY MINSTRY (September 9, 2023)