A New Home for Espie
"Remember this: Whoever sows sparingly will also reap sparingly, and whoever sows generously will also reap generously. Each of you should give what you have decided in your heart to give, not reluctantly or under comp ulsion,for God loves a cheerful giver." — Corinthians 9:6-8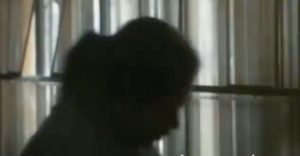 TO PROTECT her privacy, we can show only her shadow. For now, let's just call her Espie.
Maybe you don't know her. Maybe you do. You've heard about someone like her on television news screaming about girls abused by a stepfather, or a neighbor, or a total stranger.
It is for her that our Light of Jesus Family sustains a Foundation where God fulfills His promise in Jeremiah 33:3-7: Call to me and I will answer you and tell you great and unsearchable things you do not know… I will bring health and healing… I will heal my people and will let them enjoy abundant peace  and security.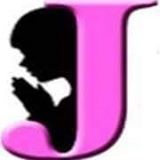 Jeremiah 33 Foundation is one of the Mercy Ministries spearheaded by longtime Light of Jesus Family members, Bro. Rey Ortega and his wife Myrna, well supported by our founder, Bro. Bo Sanchez. Both Bro. Rey
and Sis. Myrna had passed on to Heaven. And so, our Light of Jesus Family continues our Mercy Ministry now with Bro. Hermie Morelos as Ministry head.
The Foundation put up a shelter for young girls, particularly victims of sexual abuse. It aims to guide the girls in their journey towards a happy, healthy life. Jeremiah provides for their daily needs and, most important, giving them psycho-spiritual counseling.
Our Jeremiah Home strives to restore the girls' dignity and self-esteem by making them truly loved, valued, and cared for.
Early on, the Jeremiah Foundation rented a house for the girls in Pasig City. Of late, however, amid the Coronavirus Crisis, contributions to the Foundation have dwindled, so that it can no longer afford to pay the rent for the shelter.
For immediate relief, the shelter was relocated in the Anawim Home for Abandoned Elderly in Montalban, Rizal.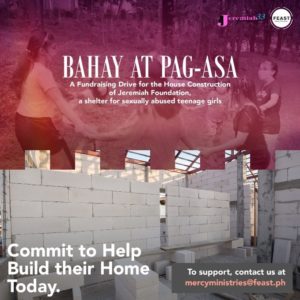 Starting anew, the Jeremiah Foundation has launched a campaign for contributions for the immediate needs of the girls.
Right now, they need food, toiletries, medicines and vitamins, and school supplies.
In these trying times, we are still able to survive by the grace of God.
And by His Mercy, we know girls like Espie will too. We named her Espie because that's the nickname for Esperanza which means Hope.
Our big dream is to construct an appropriate, comfortable house for our Jeremiah girls. And so we recently launched a campaign we aptly call Bahay at Pag-asa.
Yes, Hope. Our Hope that God is already bringing Espie health and healing…letting her enjoy abundant peace and security.
If you feel God is leading your heart to help Jeremiah, kindly log on www.feastmercyministries.com/give or simply post a message on the Facebook page of our Feast Mercy Ministries.
And for sure, we have hope, we have deep faith that God will return to your generosity a hundredfold as He promised cheerful givers.